PanIQ Room and Hard Knocks Partner in Nashville, TN
PanIQ Room is proud to announce the joint venture of two pillars in the family entertainment industry between PanIQ Room and Hard Knocks. Coming soon to the Hard Knocks location in Nashville, TN will be the addition of a PanIQ Room.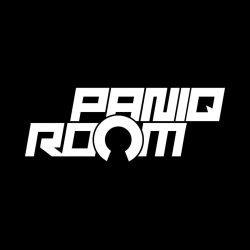 Los Angeles, CA, July 10, 2017 --(
PR.com
)-- Over the past few years, the family entertainment industry has been experiencing phenomenal growth with new concepts for interactive venues opening up worldwide.
PanIQ Room opened its first location in Budapest, Hungary in 2011. Over the course of the last 6 years the brand has opened locations in Germany, Australia and the United States. "We believe that 'Flow is King.' The concept of the flow became our core value and we trigger this fascinating feeling by creating a game that is very immersive and that really WOWs our guests. We are working hard on making our brand this new form of live entertainment viral across the globe," said Akos Gabossy, co-founder of PanIQ Room.
PanIQ Room's franchise program was developed by Franchise Creator, a Miami-based franchise consulting firm, led by Hossein Kasmai, a well recognized name in the franchise industry. PanIQ Room began their expansion into the US in 2015. "The franchise world is hungry for fresh ideas and PanIQ Room provides a unique concept that is poised for rapid growth," said Hossein Kasmai, the CEO of Franchise Creator. "We anticipate PanIQ Room to quickly become one of the most desired franchise programs in the market," added Mr. Kasmai.
About Paniq Room
PanIQ Room is the ultimate live escape game experience featuring over 24 themes throughout our 7 locations nationwide. Based on escaping from a locked room within a specified period of time – 60 minutes – the different themes engage the players utilizing hidden passageways, special effects and psychological intrigue.
About Hard Knocks
Hard Knocks is the nation's first indoor Combat Sports facility and most advanced Combat entertainment franchise. The facilities feature multiple urban-themed arena and the world's largest Combat entertainment armory with multiple weapon models based on the military's MILES system. Hard Knocks also boasts over 85 different Combat Missions that will challenge Combatants to rescue hostages, defuse bombs and eradicate the enemy.
About Franchise Creator
Franchise Creator provides a complete line of services that assist businesses in franchising their concept. Franchise Creator, led by Mr. Hossein Kasmai, has helped in converting over 100 businesses into well recognized franchise brands. Mr. Kasmai has also started many successful concepts of his own that have been ranked by Entrepreneur Magazine among the top 500 franchises for 6 years in a row and also ranked among the top 100 fastest growing franchises for two years in a row. For more information about Franchise Creator, please visit the company website at www.franchisecreator.com or call 305-592-9229.
Contact Info:
Akos Gabossy
PanIQ Franchising LLC
akos.gabossy@outlook.com
Source: PanIQ Room Franchising, LLC
Contact
PanIQ Franchising LLC
Akos Gabossy
310-947-2847
paniqescaperoom.com

Contact