The Travelers Protective Association Presents More Than $20,000 in Grants
St. Louis-based fraternal benefit society gives 42 scholarships to those in need.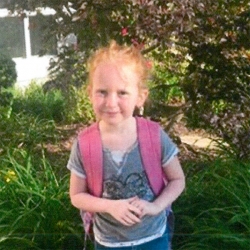 St. Louis, MO, August 11, 2017 --(
PR.com
)-- The Travelers Protective Association (TPA), a fraternal benefit society, recently awarded 42 scholarships through its Scholarship Trust for the Hearing Impaired totaling $21,750 during the 2017 second quarter. The grants, which are awarded nationwide to recipients throughout the year, ranged from $100 to $750 per person based on necessity. Recipients were located in 21 different states and ranged in age from one to 95 years old. This quarter 16 grants were presented to Missouri residents.
Established in 1975, the organization's Scholarship Trust for the Hearing Impaired provides financial aid to those who are deaf or hard of hearing. Grants are used for mechanical devices, medical and specialized treatment, and education that includes speech classes and interpreters. To date the trust has distributed over $2 million to more than 5,300 recipients.
"People of all ages located throughout the U.S. need assistance when it comes to obtaining hearing-related services and devices," said TPA's Chief Administrative Officer Albert M. Shoemaker, Jr. "It's always such a privilege to be a part of this grant-giving process, and we are honored to help in any way that we can."
Founded in 1890, TPA's national headquarters is located at 2041 Exchange Dr. in St. Charles, Mo. TPA offers fraternalism to its members, as well as participates in safety projects and community service. The Association provides accident, disability and death benefits to both its members and their beneficiaries. The Association is licensed in 29 states.
For more information, call (636) 724-2227 or visit the website at http://www.tpahq.org.
Contact
Travelers Protective Association
Rochelle Brandvein
(636) 724-2227
www.tpahq.org

Contact
Multimedia
St. Louis-based fraternal benefit society gives 42 scholarships to those in need