TrueCloud Names Dino Farfante President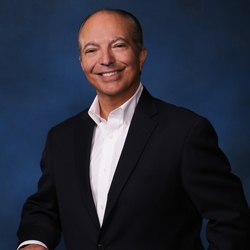 Phoenix, AZ, August 15, 2017 --(
PR.com
)-- TrueCloud announced today that Dino Farfante has joined the Company as President and will be responsible for the strategic growth of the business through the expansion of Sales and Marketing initiatives. Mr. Farfante was formerly President and Chief Operating Officer of AB&R (American Barcode and RFID) and has been a Business Partner and customer of TrueCloud since 2008.
TrueCloud is a well-known leader in NetSuite implementation, customization, and optimization and has been a 5-time NetSuite 5 Star Award recipient, a 6-time NetSuite Star Performer, and was named as 2015 NetSuite Worldwide Partner of the Year.
"Dino's extensive experience in managing the growth of both small and large organizations, leading proactive sales and marketing teams, and developing strategic business models and partnerships will significantly enhance TrueCloud's ability to provide comprehensive cloud based solutions that deliver unmatched customer satisfaction and success," said Mark Wenig, TrueCloud CEO.
With over 30 years in the IT industry, Dino has worked with fast growth companies in IT distribution, technology sales, and solution and services integration including AB&R, Insight Enterprises, Merisel, and Microamerica. He has been a NetSuite user since 2009 and successfully led a transformation within a former business using NetSuite to drive record company growth, lower costs, and increased employee productivity. Dino is a graduate of the University of Florida, and lives in Phoenix, Arizona with his wife and two sons.
About TrueCloud
TrueCloud is a leading provider of cloud computing solutions and services for emerging and mid-sized business. Headquartered in Tempe, AZ, TrueCloud offers comprehensive services including the implementation and optimization of industry-leading cloud-based software applications, IT strategy and planning services, and data extraction and integration.
For additional information, please visit
www.truecloud.com
.
Contact
TrueCloud
Barbara Geiger
866-990-8783
www.truecloud.com

Contact