Healthcare Marketing & Targeted List Provided by InfoDataPlace
The company's foray into the healthcare marketing list will help the businesses in this sector to contact and build relationships to attain growth.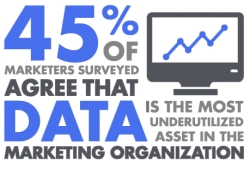 Fontana, CA, August 17, 2017 --(
PR.com
)-- InfoDataPlace, which provides full-service marketing intelligence to various industry segments, now comes with healthcare marketing and targeted mailing list. Traditional methods in healthcare services are no longer working as they were a couple of decades ago because companies nowadays consider digital service more efficient and reliable. Decision-making ability remains a major challenge for a healthcare business, and that is why
InfoDataPlace
has started this initiative, says a company source.
According to the company representative, the popularity of digital services in the healthcare sector has touched the peak, not just because it helps professionals to get their job done quickly, but also assists them to make a major decision on time. By utilizing the healthcare leads, services help marketers to achieve their business goals safely and smartly.
Info Data Place's targeted list of effective email marketing efforts can help a business to find a target audience within the healthcare industry, as the process is proven and it is among the quickest marketing strategies to reach the healthcare professionals. For example, their Doctors Email List Marketing is a useful service to gain the highest return on the investment for the healthcare business. Likewise, their Surgeons and Physicians specialty list can help the marketers in delivering their message in front of doctors. Companies can create a custom mailing list with different categories like the type of practice, doctors, office details, location, etc.
Healthcare marketing service provided by Info Data Place helps marketers to reach those audiences they have not served yet. Professionals associated the company know how to reach the maximum audience by creating and publishing effective advertisements for different platforms.
Healthcare business promotion services offered by Info Data Place include:
• Internet marketing service
• Healthcare email marketing list
• Promotional video creation service
• Establishing public relation
• Healthcare Lead Generation services
Video creation is one of the key services in today's digital marketing campaigns, and professionals at the Info Data Place always deliver the best in this segment. They try to keep the feel-good factors in their videos that make sick people feel good. Apart from this, its sole aim is to help others in building their identity within the healthcare industry.
About the Company
Info Data Place is a leading business assistant to several small, medium and large scale organizations across various industry sectors. They have now initiated healthcare marketing to provide business benefit to this sector. Info Data Place is a one stop solution for healthcare marketing and targeted list aims for market expansion and acquires new customers to achieve sustainable business growth. For more details, visit https://www.Info Data Place.com/.
Contact
Infodataplace
Daniel Miller
909-531-4029
https://www.infodataplace.com/

Contact
Multimedia
How healthcare companies can benefit from utilizing marketing databases to reach their targeted customer to fill their sales pipeline. Attached PDF will explain all about the effective marketing strategies for healthcare marketers.