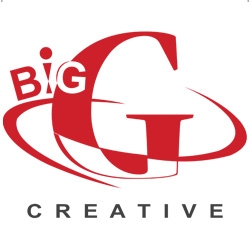 Nashville, TN, August 18, 2017 --(
PR.com
)-- It has been an extremely busy year for Big G Creative (http://www.biggcreative.com) since they decided to enter the
Board Game Publishing
business after attending GenCon 2016. They will be formally introducing Big G Creative and their first four board games to the gaming world at GenCon 50 2017.
GenCon is the biggest tabletop gaming convention in North America.
"After attending GenCon as game fans and seeing the overwhelming interest in tabletop gaming, we set out to build a new and innovative game publishing company. Big G has big plans for this business and we are very proud and feel fortunate to have four top quality games in national distribution through our retail partners at Target in our first year." - Rob Stevens, founder and CEO of Big G Creative.
The Big G team has packed up a truck full of games and their new gaming booth which was already set up on the 16th. GenCon50 runs from August 17th through the 20th.
The Big G Creative booth at GenCon50 is # 431A.
Big G is also going to have a limited supply of games available to purchase at GenCon, including:
Bob Ross, The Art of Chill game – $25.00 (daily limit of 135 copies sold on a first come, first served basis) - http://www.bobrossgame.com/
Shifty Eyed Spies – $20.00 - http://www.shiftyeyedspies.com/
The Wizard Always Wins – $25.00 - http://www.wizardalwayswins.com/
How to Rob a Bank – $25.00 - http://www.howtorobabankgame.com/