HYGO Surpasses a Whopping 50 Million Fans
HYGO boasts over 50 million fans online at the end of Q2, 2017. This is spread out across various social media outlets (Snapchat, Instagram, Facebook, Twitter), and also includes newsletter signups.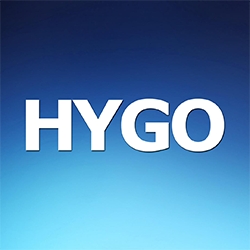 Santa Ana, CA, September 04, 2017 --(
PR.com
)-- This marks an important milestone for the silent media giant. Whether you've heard of HYGO or not, you've certainly seen its work. With tens of millions of fans across over a dozen different categories, this online juggernaut has reportedly been pumping out over 1 billion video views each month in Q2 of this year (hygo.com/news/hygo-smashes-goal-of-3-billion-video-views-in-quarter-2/), and has been raking in millions of new fans.
"There's no denying that our high numbers are due to Facebook's recent aggressive push into video. I am delighted that our team has been able to produce great content in-house that is rewarded by Facebook's ever-changing algorithm," says HYGO's CEO Stephen Zhang.
Stephen Zhang, 23, is a serial entrepreneur who started his first online business out of his parent's house when he was 12 years old. Today, Zhang runs both divisions of HYGO: the media company and a marketing agency.
"For years, we've been delivering scaled eyeballs for dozens of publication and website clients looking to attract more visitors. We're excited to see our traffic helping not just our clients, but our own assets and properties as well," said Zhang.
HYGO's success on Facebook's flagship social network is not the only social arena it's doing well on. On Snapchat, the image-sharing network that recently went IPO, HYGO has over 1.5 million "people." Snapchat has been notoriously difficult for audience growth unless you're a celebrity or large brand already.
"Facebook is awesome, but Snapchat users are really, really loyal. We are able to build a strong connection with our fanbase in ways that other social media can't compete with. Our reach on Snapchat is also a much higher percentage than on Facebook," says James Young, Digital Marketing Manager.
About HYGO:
HYGO is a global media company focused on creating original video content to educate and entertain its audience of more than 250 million people each month. HYGO builds unique digital brands around popular categories that people are passionate about.
For more info: https://hygo.com/corporate/
Contact
press@hygo.com (Inquiries, Feedback)
katie@hygo.com (Corporate Manager)
Contact
Hygo
Katie Wilkinson
408-645-0607
hygo.com/corporate

Contact