Cachet Financial Services Enjoys Rising Profile
Fast-Growing ACH Firm Makes Google's First Page of Results in Wake of Trademark Dispute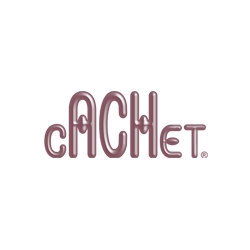 Pasadena, CA, August 23, 2017 --(
PR.com
)-- Cachet Financial Services, a subsidiary of FGB Holdings, celebrated a recent jump in ranking to Google's first page of results in the wake of
a recent court case
in which Cachet successfully defended its trademark against the defendant, the company formerly Cachet Financial Solutions.
The defendant, formerly Cachet Financial Solutions, a Minnesota-based company, underwent a court-ordered rebranding earlier this year after Cachet Financial Services argued the defendant's former name infringed on the Cachet trademark. Cachet Financial Services has been doing business since 2001.
Cachet works with the payroll industry and provides services completely unrelated to those of the defendant, which has currently been in the news.
About Cachet Financial Services
Cachet Financial Services is a national financial services company and offers
ACH Payroll Processing
, Drawdown FedWire®, and Settlement Account Services with funds held for client. As experienced leaders in business, Cachet provides electronic payments for approximately 90,000 employees nationwide, processing over 105 billion dollars annually. Cachet offers competitive rates and fees for each of their innovative and customized solutions, presenting payroll service bureaus and corporate clients with an alternative to using traditional banks for their ACH processing needs. Cachet is a subsidiary of Financial Business Group Holdings, an employee-owned company, headquartered in Santa Ana, California.
For more information about the services offered by Cachet, please contact David Taub at (626) 578-9400 or email us at info@cachetservices.com. You may also visit our website at www.cachetservices.com.
Contact
Cachet Financial Services
Jeanne Rogers
(949) 225-3073
www.cachetservices.com

Contact