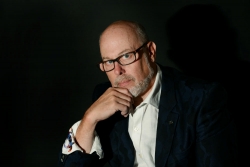 Millburn, NJ, September 07, 2017 --(
PR.com
)-- Hypnotist, Author and Motivational Speaker, Marc Marshall has just announced that he will be conducting a special, one night only, workshop for those interested in exploring their past lives on Tuesday, October 17th, 2017 in Millburn, NJ. The event, which will be strictly limited to a small intimate group, was developed in response to a significant number of requests that he has received from friends and clients. "People have heard about using hypnosis as a means of connecting with their past lives and are really curious to experience it," said Marshall. "I see a number of private clients in my Summit office who engage in their past lives through hypnosis."
Marshall said that he developed this program to enable those curious about Past Life Exploration to experience it in a group setting, which encourages sharing of the personal journeys. Very often, things that hinder people in a current life have roots in the past. Another interesting note is that attendees often find they have a connection to others in the room. Hypnosis is a safe and powerful tool to help those seeking answers to begin to find them, as well as helping people remove fears, phobias, deal with post-traumatic stress, anxiety and chronic pain.
The workshop is being held at the Casa Colombo Civic Association located at 189 Millburn Avenue, Millburn, NJ. This event is Marshall's only past life exploration workshop in the area this year. Tickets are only $30 each, and are only available online at BrownPapertickets.com or on Marshall's website – hypnomarc.com. Based on the pre-sales and inquiries that he has already received, it is likely that these seats will sell out quickly. It is sure to be a fun and interesting evening.
Marshall, is an award-winning stage and clinical hypnotist, author and motivational speaker, who helps people and companies improve their lives and those of their team members through hypnosis. He also performs his hypnotic hijinks for comedy clubs, corporate events, fairs, schools and private events throughout the country. He will be making his return to the area when he performs at this year's New Year's Eve celebration - First Night Morris, New Jersey's premier First Night, Sober celebration.
Register to attend at hypnomarc.com