Tech-Bond Solutions Announces a Breakthrough in Car Plastic Repair so Repairing Bumper Covers, Tabs, Etc. is No Longer a Problem
Tech Bond's Bonding Poly Process™, a solution that took sixteen years to perfect, repairs torn or punctured bumper covers, cracked grills, broken headlamp tabs, trim pieces, etc., quickly, easily and permanently.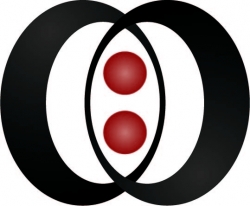 Carroll, OH, September 08, 2017 --(
PR.com
)-- Tech-Bond Solutions announces a breakthrough innovation that solves the challenge of repairing/bonding polymers, co-polymers and polyolefins (poly-plastics). For the collision repair industry this new combination of chemistry and thermal energy allows technician to bond or repair rigid bumper covers, flexible bumper covers, headlamp assembly tabs, trim pieces, all car plastics in minutes. With the Bonding Poly Process™, auto body professionals will actually fix the problem, the broken plastic, instead of just putting a band aid on the issue and when there is an accidental break during the repair process, the Bonding Poly Process™ can be a savior.
Lew Bachert, co-owner of Collision Auto Body in North Judson, IN, has been in the collision repair industry since 1968. The staff of Collision Auto Body uses the Basic Poly Kit, a three-part system on almost anything, including plastic trim clips and bumper covers. "We've had good luck with it," Bachert says. When heat is used with the three-part system, a technician is combining chemistry and thermal energy, which means that poly-plastics are bonded, not glued. Bonds are stronger and far more durable than glue joins.
As most technicians know, heat has often been used when working with plastics. Poly-plastics become more malleable with heat, but heat alone doesn't repair the broken or torn plastic. Using one of Tech-Bond's structural adhesives, the Activator/Accelerator and Poly Prep in conjunction with heat creates a chemical reaction strong enough to bond the plastic together. Testing has shown that the bonds formed will continue to strengthen for up to seven days. Repairs made with the Bonding Poly Process™ do not come back to the shop.
For smaller shops, the 3-part Basic Poly Kit is only $30.95. Larger shops will pay $51.95 for the Basic Plus Poly Kit which provides about three times the amount of product. Kits come with easy to understand step-by-step instructions and a spared cap and nozzle for the adhesive. There are also excellent "How to" videos on Tech-Bond's website,
www.tbbonding.com
.
Contact
Tech-Bond Solutions
Donald W. Meyers
877-565-7225
www.tbbonding.com

Contact