OpenCNAM Brings First International Caller ID API to Twilio Add-On Marketplace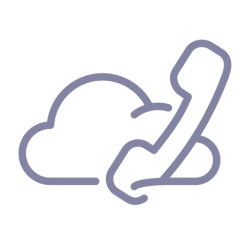 Atlanta, GA, September 13, 2017 --(
PR.com
)-- Telecom data API leader Telo announced that developers can access its industry-leading, carrier-grade CNAM (Caller ID Name) API in the Twilio Add-On marketplace.
OpenCNAM
, the first international Caller ID service to join Twilio's Add-On marketplace, is now available to over 1.6 million developer accounts registered on the Twilio cloud communications platform.
Accurate CNAM information packs a powerful punch for the bottom lines of the millions of businesses and organizations which receive incoming calls or SMS messages. Robocalls and spam calls cost small businesses alone more than 20 million hours every year. It can be very difficult to quantify the impact of lost opportunity when organizations are unable to identify important inbound callers. With OpenCNAM, companies can give their sales, support, and donor development teams the CNAM data they need to identify and field valuable incoming calls.
OpenCNAM provides businesses with 87% caller name coverage for North American numbers, and the OpenCNAM Plus service level provides the CNAM industry's first international coverage – 57% on average for numbers in more than 200 countries around the world. All told, OpenCNAM provides 70% more North American coverage than traditional CNAM providers, far greater accuracy than non-CNAM based OTT (over-the-top) services that solely rely on contact list values or social media information, and 100% more caller name coverage than CNAM providers for international numbers.
"Today there are more companies than ever providing their services globally using a wide range of communication technologies, but traditional CNAM is still catching up," said Telo CEO Chris Brunner. "Now more than ever, teams responsible for communication services are interested in adding authoritative and global CNAM data to their customers and teams. Providing this type of value-add is what will separate companies from their competitors in the coming years. Telo is committed to making OpenCNAM Plus available world-wide so companies can save time, talk to the people who matter to their businesses, and deliver service experiences that their customers find memorable," added COO Brent James.
OpenCNAM is now available in the Twilio Add-ons Marketplace. For more information about how CNAM works and how OpenCNAM provides authoritative, Caller ID coverage worldwide, visit
www.opencnam.com
.
Contact
Telo
Brent James
1-888-315-8356
https://www.telo.com

Contact