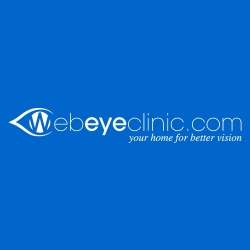 New York, NY, September 21, 2017 --(
PR.com
)-- Ask The Eye Doctor
The internet is a pool of knowledge where an exchange of information happens every day. In a medical perspective, we try to research for every signs and symptoms we have to get an idea of the medical condition that we're possibly having. But more often than not, researching signs and symptoms without a medical background or a prior knowledge of the condition can lead to so much confusion.
Medical-related websites per se, would have a list of signs and symptoms that a person suffering from a specific condition might have. But several signs and symptoms combined might be the same for hundreds of different diseases.
A proper medical consultation can't be rivaled by simply consulting the internet. So how is webeyeclinic any different?
Webeyeclinic
is a website dedicated to the field of Ophthalmology. It tackles issues relating to ophthalmic diseases, eye surgeries, cosmetic procedures, day-to-day eye care and many more. It addresses specific questions posted by different users.
Webeyeclinic offers an online free consultation with a verified Ophthalmologist.
Researching the internet doesn't really consider a person's personal history. History taking is a fundamental step in any medical consultation. A complete history assessment commonly helps to establish a diagnosis. Webeyeclinic's "Ask the doctor" section simulates a real-life consultation with an Ophthalmologist. Simply register to start using the free service.
What is the importance of the questions presented in the "Ask the Eye doctor" page?
· Country – some conditions are more common in specific regions.
· Age – as with any other medical specialties, there are conditions that are age-related. Some conditions can also be found in specific age groups.
· Gender – according to some studies, gender influences presentation of diseases and treatment outcomes.
· Pre-existing illnesses in the eye – different ocular signs and symptoms can be easily associated to pre-existing conditions. Some procedures, such as
cataract
or LASIK, can also be contraindicated to some people who have a pre-existing corneal illness.
·
Eye surgeries
done – any surgery done to the eyes has its risks and possible complications that may lead to other eye conditions. It is also a point to consider when deciding for other eye surgeries.
· Eye medications – having a list of medications and eye drops in use is a crucial part of history taking. It can be used as clues to other health problems that may have not been mentioned. This applies both to current and past medications. For example, a person mentioning the use of Travatan 4 years ago indicates a prior eye pressure problem.
· Use of lenses or glasses – the use of lenses or glasses gives a general idea of the person's refractive error. Use of lenses, whether for medical or
cosmetic
use, can also be linked to few eye conditions.
· Any other medical conditions – The body systems are inter-related and therefore systemic conditions can easily manifest in the eye. Diabetes and hypertension particularly should be mentioned.
After answering fundamental history-taking questions, the user is now given the chance to give a title to emphasize the subject. Then a separate field is allocated for the body of the question or concern needed to be addressed. It is important to describe the concern as detailed as possible. It is advised to indicate the following: signs and symptoms, duration and severity of the condition, and which eye is involved. Every detail provided is being assessed by a verified Ophthalmologist.
Keep in mind that an online consultation, though a great breakthrough in medical practice, is not a substitute to professional care from licensed health care providers. For any eye conditions, it is advised to seek immediate medical care.
Webeyeclinic offers a free online consultation to provide a more individualized response which is easily accessible by almost everyone. It's an option one can have when Ophthalmology services aren't readily available or simply does not exist in their local neighborhood.
It's free, accessible, personalized, and evidence-based.
Get your free consultation now.