Marie-Louise Burkle Recognized as a Professional of the Year by Strathmore's Who's Who Worldwide Publication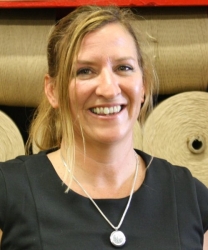 Killingworth, CT, October 03, 2017 --(
PR.com
)-- Marie-Louise Burkle of Killingworth, Connecticut has been recognized as a Professional of the Year for 2017 by Strathmore's Who's Who Worldwide for her outstanding contributions and achievements in the field of cord manufacturing.
About Marie-Louise Burkle
Ms. Burkle is the CEO of Autac Inc., which is an international manufacturing firm producing custom manufactured retractile cords, often referred to as curly cords, to meet various applications and specifications. Autac was founded by Robert N. Burkle in 1947. Throughout his thirty years of running this company, his philosophy was simple – the customer comes first. Marie-Louise has served with the family business for almost 20 years. She oversees all aspects of manufacturing and is responsible for planning, implementation, marketing decisions and new areas of business.
Ms. Burkle obtained an A.A.S. in Entrepreneurship from Johnson and Wales University. She is affiliated with the New Haven Manufacturing Association and the Wire Association International. In her spare time she enjoys creating holistic products, teaching yoga, personal training chronically ill individuals and horseback riding.
For further information, please contact www.autacusa.com
About Strathmore's Who's Who Worldwide
Strathmore's Who's Who Worldwide is an international advertising, networking and publishing company based in Farmingdale, New York. They are proud to be able to satisfy their clients and continue to have repeat clientele due to their longevity and pride in their products and services. The Owners strive to connect business professionals to enhance their contact base and networking capabilities so they can get the acknowledgment and publicity within their industries and beyond. The Strathmore family has been providing these valuable services for over two decades. They target executives and professionals in all industries to be featured in their publication and on-line directory. Industries include business, law, education, healthcare and medicine, fine arts, IT, government, science, real estate, entertainment and many more accomplished fields. Professional profiles are listed in an annual hardcover journal and in a detailed, searchable database on the website www.strww.com.
Contact
Strathmore Worldwide
Susan Perrault
516-677-9696
www.strathmoreworldwide.com
Syndi Reibman

Contact