Alison Graham Honored as a Woman of Excellence by P.O.W.E.R. (Professional Organization of Women of Excellence Recognized)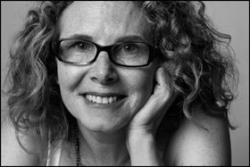 Los Angeles, CA, October 20, 2017 --(
PR.com
)-- Alison Graham of Los Angeles, California has been honored as a Woman of Excellence by P.O.W.E.R. (Professional Organization of Women of Excellence Recognized) for her outstanding contributions and achievements in the field of public relations.
About Alison Graham
Alison Graham has over 15 years in the field of public relations, branding, and strategic communications. A PR Specialist, she is the Founder and President of AJGpr, a Los Angeles-based public relations firm known for blending creativity with media savvy. AJGpr stays ahead of the trends so that they can craft and provide content that is exciting, newsworthy, and designed to meet the needs of their media contacts in broadcast, print, and online. AJGpr's contact lists are extensive, enabling them to consistently obtain prominent placements for their clients. Alsion is responsible for designing, developing and executing dynamic and innovative media campaigns for authors, brands, experts, events, fitness, green living, health & wellness, influencers, parenting, non-profit organizations, personalities, products, and more. She has a unique ability to conceptualize logos, websites, and videos; all key elements to maximizing brand awareness. She works with top logo and website designers, photographers, and production companies to provide AJGpr clients with the highest quality elements and materials for marketing, branding, and PR. Having launched countless successful non-fiction book campaigns, Alison has established AJGpr amongst literary agents and publishing houses as a premier public relations firm for author/experts.
Alison spent the early part of her career performing with distinguished classical ballet companies and theatre ensembles in the United States, France, and Great Britain. Through these experiences, she has demonstrated a natural passion for storytelling which has brought a keen attention to detail, focus, and integrity to her PR campaigns. She excels in designing innovative publicity campaigns. Alison brings confidence, imagination, and positivity to her broad list of clients in the diverse fields of bestselling authors, experts and personalities, leaders in the fitness, health, wellness, and holistic lifestyle industry, celebrity and event relations, Internet start-ups, non-profit and corporate sectors, and product launches.
An inspiring communicator, Alison received her B.A. in Romance Languages and Literatures from Princeton University. From 2003 to 2005, Alison served as President of the Princeton Club of Southern California and served on Princeton University's Committee to Nominate Alumni Trustees from 2006 to 2009. She holds additional degrees from the Sorbonne, Paris and the Central School of Speech and Drama, London.
For further information, please contact
www.ajgpr.com
.
About P.O.W.E.R. (Professional Organization of Women of Excellence Recognized)
P.O.W.E.R.'s mission is to provide a powerful network of women who will mentor, inspire and empower each other to be the best they can be. Through our valuable services, and collaborating with like-minded professionals, our members can gain the recognition and exposure to achieve their career goals.
Contact
P.O.W.E.R. (Professional Organization of Women of Excellence Recognized)
Susan Koop
516-365-3222
www.powerwoe.com
Ellen Gold

Contact