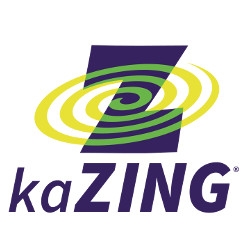 Peterborough, NH, October 04, 2017 --(
PR.com
)-- kaZING Inc., a technology marketplace focused on connecting users with on-demand help, announced that its Q2 service provider growth averaged 43% on a month-over-month basis for April, May, and June of 2017.
"I'm both surprised and thrilled with our team's performance and attribute a good portion of this growth to our updated user experience as well as some of the new features we rolled out in March and April," commented Jason N. Garland, kaZING's CEO. "We are hoping we can extend this exponential growth as we continue to refine our digital and traditional marketing campaigns," Garland added.
About kaZING:
kaZING is a privately held company, with a one-stop app solution for getting things done. It's a locally based marketplace connecting customers who need help getting a job or task done with providers who have the required skills. The peer-to-peer marketplace is popular for technical support, handyman services, cleaning, tutoring, and moving. The integration of mutual ratings, reviews, cashless payments, and profiles allows users to hire accountable, reliable, providers. Users who offer services can find jobs that match their skills, set their own rates, and add flexibility to their work. kaZING is revolutionizing the way people find help, making it simple, transparent, and seamless.