Diane Hogan Recognized as a Top Executive by Strathmore's Who's Who Worldwide Publication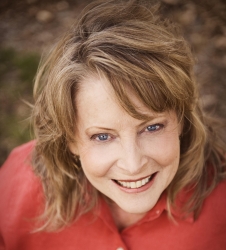 Colorado Springs, CO, October 26, 2017 --(
PR.com
)-- Diane Hogan of Colorado Springs, Colorado has been recognized as a Top Executive for 2017 by Strathmore's Who's Who Worldwide for her outstanding contributions and achievements for over 20 years in the field of adoption services.
About Diane Hogan
Ms. Hogan is the Founder/Owner of A Step Ahead Adoption, which is an adoption consulting service providing adoption services throughout the United States. The company was originally founded in 1999 in North Carolina. She serves as an Adoption Consultant and oversees all operations of the business. Her company provides education and ongoing guidance on topics such as: current adoption information, laws, financial insights and parenting advice. A Step Ahead Adoption Services has helped over 1,000 children find their forever families through adoption. She has 10 consultants working with families nationwide.
Diane earned a B.S. and M.A. in Education. Prior to her adoption work, she worked as a classroom teacher, district administrator and state administrator in public education. A volunteer for Junior Achievement, Diane believes in taking her dedication to education back to the classroom specifically helping special needs' students. In addition, in 2015, she was appointed as a CASA (Court-Appointed Special Advocate) for children in the El Paso County foster care system. In her spare time she enjoys family activities and is working towards her Pilates certification.
For further information, please contact
www.astepaheadadoption.com
.
About Strathmore's Who's Who Worldwide
Strathmore's Who's Who Worldwide is an international advertising, networking and publishing company based in Farmingdale, New York. They are proud to be able to satisfy their clients and continue to have repeat clientele due to their longevity and pride in their products and services. The Owners strive to connect business professionals to enhance their contact base and networking capabilities so they can get the acknowledgment and publicity within their industries and beyond. The Strathmore family has been providing these valuable services for over two decades. They target executives and professionals in all industries to be featured in their publication and on-line directory. Industries include business, law, education, healthcare and medicine, fine arts, IT, government, science, real estate, entertainment and many more accomplished fields. Professional profiles are listed in an annual hardcover journal and in a detailed, searchable database on the website www.strww.com.
Contact
Strathmore Worldwide
Susan Perrault
516-677-9696
www.strathmoreworldwide.com
Syndi Reibman

Contact