Stellar Scholars: Former Ford Stats Super Patricia Emery Foresees All: "Build Sites with Roundtable 'Storytube' Gift-Reads and They Will Come"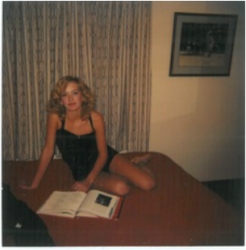 Detroit, MI, October 21, 2017 --(
PR.com
)-- On Thursday October 19, Darla Peterson of West Chester, Pennsylvania wrote, "You have fans around the world and are doing something that has never been done before!"
Indeed, all 50 States, Washington, D.C., and 33 foreign countries from Iceland to Israel, are perpetuating the mission of universal love and inner peace to every single person on the globe.
As Frank Dattilo, Stellar Scholars Roundtable editor, puts it: "All of us, from Scholars to loyal regular readers to celebrity endorsers, have crossed to a new frontier. As Jackie DeShannon and Dionne Warwick sang in the Bacharach-David standard What the World Needs Now (is Love, Sweet Love), each of us is providing it in a way that is neither Pollyanna nor impossible. Everything that is good and meaningful starts with love and our collective passion is spreading that message all around the planet."
But as the world needs love, Executive Creative Director Ashley Sword reminds all that, to continue, "Stellar Scholars needs publishers, movie and television producers, broadcast channels, literary agents, public libraries and book buyers to keep that dream reachable and recurring."
Offered by Patricia Emery's Christmas, Hanukkah and Kwanzaa "revelers for the cause" are the popular gift and library books Stellar by Starlight, On Briarwood Roof, I Adore You But I Cannot Marry You and the small book of original paintings and baseball lore I Don't Care If I Ever Come Back.
Production vehicles include The Big Yellow Elopement Machine, The Star High Chronicles, Purgastories, You Kill Me and the new serial The Princess of the Klondike.
The shared success of romance and baseball story gift-links to loved ones can insure its furtherance forever.
"Forever," smiles Patricia.
A big term for a little thing called Love.
Contact
Stellar Scholars
Frank Dattilo
313.228.5654
www.stellarscholars.net

Contact