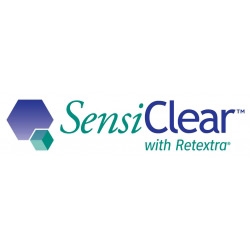 Menlo Park, CA, February 22, 2008 --(
PR.com
)-- When Mission Scientific went on a search to find the perfect face for its new
SensiClear
acne treatment system, it didn't look for a model with perfect skin. Instead, the company arranged an open casting call with The Janice Dickinson Modeling Agency for models with moderate to severe facial acne.
"We decided to have real models with acne take our 28-Day Model Challenge," said Charles Benard, Chief Marketing Officer for Mission Scientific. "By working with real models we sent a message that even models have to be proactive in their skin care solutions," said Benard. "We were able to help all of the models and then choose the one with the most improved complexion to become the face of our SensiClear Treatment System.
"It was a great experience for the models who answered the casting call and for our company," said Benard. "They found a new and better way to be proactive in their fight against acne and we found a great face for our product."
"As a result of having our acne skincare products featured on The Janice Dickinson Modeling Agency TV show our website was flooded with over 2,000 orders for the Sensiclear Acne Treatment System during a 12-day period," said Benard. "Viewers who watch this popular weekly reality show which airs 9:30 pm central time on the Oxygen Network, could see that our acne solutions were really working."
The special casting call results led to Janice Dickinson, supermodel/author and star of the Janice Dickinson Modeling Agency Show, endorsing the SensiClear acne treatment system by saying, "Modeling is tough on your skin. To be a supermodel you need great skin. All my models must use Sensiclear, period."
Unlike systems such as Proactiv, the SensiClear system is the only acne treatment system with the exclusive patented ingredient Retextra. "While Proactiv uses commonly available ingredients such as benzoyl peroxide, the SensiClear system's use of Retextra makes it the most advanced acne skincare treatment that can be purchased without a prescription," said Benard.
About SensiClear
SensiClear Acne Treatment System consists of three easy to use products: a purifying cleanser, a balancing toner and the revolutionary blemish-free treatment lotion featuring the exclusive patented ingredient Retextra.
About Mission Scientific, Inc.
Mission Scientific Skincare is venture backed and headquartered in Menlo Park, CA. The company is dedicated to developing leading edge skin care solutions utilizing the latest patented technologies.
###