Adrian O'Leary Named President of PCT International - Industry Expert to Lead PCT International's Global Business
PCT International names Adrian O'Leary President, in charge of PCT's global business, focused on expansion & achieving long-term goals. O'Leary will report directly to Andes Industries CEO & Founder, Steve Youtsey.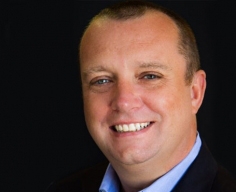 Mesa, AZ, November 07, 2017 --(
PR.com
)-- PCT International, Inc. (PCT) a leading manufacturer of broadband communications products that support the multichannel video, voice and high-speed data services including coaxial cable and fiber optics announced today that Adrian O'Leary has been named President, effective immediately. As President, Adrian will have responsibility for PCT International's global business. He will report directly to Andes Industries, Inc. CEO and Founder, Mr. Steve Youtsey.
Since 2010, prior to joining PCT International on October 1st, 2017, O'Leary was Senior Vice President of the testing and end-to-end quality initiatives at Comcast within Comcast's Technology and Product organization. He was accountable for assuring quality across the spectrum of products and services Comcast Cable offers, including video, voice, data, and physical and environmental testing for back-office and customer-facing applications. Most recently, O'Leary was Head of Engineering Operations for Comcast India. Prior to joining Comcast, he ran Cognizant Technology Solutions Testing Centers of Excellence in the Americas, as well as their testing practice for the U.K. and Ireland, where he managed an organization of onshore and offshore professionals and was responsible for delivering more than $100 million of business.
"Adrian's people-focused leadership style, industry expertise, and market understanding will greatly assist PCT International in continuing our global success. Adrian will also be focused on the future organizational expansion in helping PCT International achieve its long-term strategic goals," said Steve Youtsey, CEO and Founder.
"This is an exciting time for PCT International, and I am thrilled to be taking on the President role," said O'Leary. "PCT transformed the last 100 meters of broadband network components by providing innovative technologies in connectivity solutions over the past 20 years and has become a clear technology leader."
Contact
Rick Haube, VP Global Marketing
+1.315.430.3567
rhaube@pctintl.com
About PCT International
Founded in 1997 by Steve Youtsey, PCT International, Inc. is a leading worldwide developer and manufacturer of last mile access network solutions for broadband communication networks. PCT focuses on innovative and cost-effective solutions that allow service providers to improve system integrity and expand service offerings. PCT's portfolio includes transmission, connectivity, metro Ethernet and Fiber to the Home products for cable, telco and satellite service providers. PCT's collaborative approach to product development results in advances that simplify installation and maintenance; improve the integrity of HFC and fiber infrastructures; reduce operational costs; and most importantly increase the customer experience for the growing services offered. "Deliver Through Something Better" with PCT's coaxial and fiber connectivity solutions. To learn more, visit,
http://www.pctinternational.com/our-company/
.
Contact
PCT International, Inc.
Rick Haube
480-813-0925
pctinternational.com
VP Global Marketing

Contact