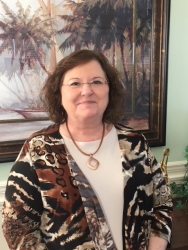 North Myrtle Beach, SC, November 22, 2017 --(
PR.com
)-- Rhonda Langley recently joined Thomas Real Estate, Inc., of North Myrtle Beach, S.C., as an Accounting Assistant.
Langley has over 20 years of professional experience in the payroll management and related fields of accounting and human resources. Most recently, she was a staff accountant at Griffin Stafford Hospitality in Charlotte, N.C. Prior to that, she was payroll manager and benefits administrator for Strand Development Company in Myrtle Beach, S.C.
She attended Georgetown Technical College and the Educational Institute of the American Hotel and Motel Association. She was recognized as employee of the year at Strand Development Company, and is a member of the American Payroll Association. Langley is also a member of Anchor Baptist Church in Little River, S.C., and spends her leisure time with grandchildren and church activities.
Langley resides in Little River, S.C.
About Thomas Real Estate, Inc.
Thomas Real Estate, Inc., established in 1962, is North Myrtle Beach's longest-running, full-service real estate agency and vacation rental management company. Services include vacation rentals, real estate sales, annual rentals, homeowner management, and homeowner association services. For more information, go to: thomasrealestate.com or call 800-249-2100.