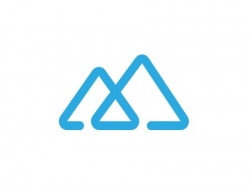 Tampa, FL, December 12, 2017 --(
PR.com
)-- Stonehill announced today that they have been named a Registered Business Partner with IBM. The partnership provides Stonehill with access to industry leading technology and intelligence solutions that will benefit their growing customer base. Stonehill has been especially interested in becoming a IBM partner because of IBM's Watson Artificial Intelligence platform.
IBM Watson can consume and comprehend a variety of data types to optimize workloads and automate outcomes. It provides unique insights to users by actively integrating common language with the searching of multiple data sources. The Watson platform has been used across a variety of industries including healthcare, customer experience, financial services, and education.
"We have been looking forward to our IBM partnership," said Doug Pace, President and CEO at Stonehill. "Watson will be a great addition to our goal of defining innovative and experience changing solutions for our clients."
About Stonehill
Stonehill is a strategy and innovation consultancy. They help the world's most interesting brands to identify opportunities, enter new markets, and accelerate growth. Our teams consist of an innovative blend of creative, strategy, technology, and change management experts, giving us the ability to unite the functional silos of business in the common objective of creating differentiated customer experiences.