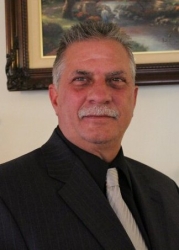 Akron, OH, December 19, 2017 --(
PR.com
)-- Steve L. Sample of Akron, Ohio has been recognized as a Professional of the Year for two consecutive years, 2017 and early admission for 2018, by Strathmore's Who's Who Worldwide for his outstanding achievements and high level of success for over 34 years in the field of security.
About Steve L. Sample
Steve L. Sample is the President of Sample Security and Investigation Inc. which is a security firm providing a variety of security services including installation, repair and servicing in Ohio. He oversees operations and contracts.
Mr. Sample conducts investigations covering corporate investigations, financial investigations and private investigations. Specific services include: internal theft, fraud and embezzlement, loss detection and prevention, disability fraud investigations, workers compensation fraud/insurance fraud, background checks, witness locating and interviews, sexual harassment investigations in the workplace, surveillance (both stationary and mobile), disgruntled or dangerous employee situations, VIP protection and/or bodyguard, vacation house checks, house sitting during special events, escort or owner of valuables or money, identicate finger printing, and robbery, bomb threat and workplace violence training.
In additions, Steve installs, services and repairs all types of security, video and surveillance systems, camera systems, access control systems and protection services for homes and businesses, both covert and overt. He also conducts security consulting.
Born on November 8th in Akron, Ohio, Steve attended college. In his spare time he enjoys boating and fishing.
"A video surveillance system is your first line of defense against break-ins, theft, liabilities, vandalism, and property damage." -Steve L. Sample
For further information, please contact www.samplesecurity.com and www.securitycamerasakron.com.
About Strathmore's Who's Who Worldwide
Strathmore's Who's Who Worldwide is an international advertising, networking and publishing company based in Farmingdale, New York. They are proud to be able to satisfy their clients and continue to have repeat clientele due to their longevity and pride in their products and services. The Owners strive to connect business professionals to enhance their contact base and networking capabilities so they can get the acknowledgment and publicity within their industries and beyond. The Strathmore family has been providing these valuable services for over two decades. They target executives and professionals in all industries to be featured in their publication and on-line directory. Industries include business, law, education, healthcare and medicine, fine arts, IT, government, science, real estate, entertainment and many more accomplished fields. Professional profiles are listed in an annual hardcover journal and in a detailed, searchable database on the website www.strww.com.