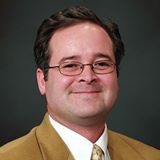 Roanoke, VA, December 29, 2017 --(
PR.com
)-- Charles Leiser, ChFC®, FIC with Thrivent Financial in Roanoke, Va., is celebrating ten years with the financial services organization.
Before joining Thrivent Financial, Leiser worked at John Hancock Financial Services, Inc. as a financial representative and insurance specialist. Leiser graduated from Roanoke College, in Salem, Va. with a bachelor's degree in accounting. During his career, Leiser has earned the ChFC® (Chartered Financial Consultant) designation granted by The American College of Financial Services in Bryn Mawr, Pa. The ChFC® designation is earned by qualified and experienced professionals who can provide comprehensive financial strategies on a broad range of financial topics. In addition, Leiser is a member of St. Mark's Lutheran Church in Roanoke, Va.
Leiser notes that his role with the organization has given him an opportunity to make a real difference in people's lives. "It is very satisfying to connect with people, understand their priorities in life and work with them to develop financial strategies to help them achieve their goals," said Leiser. "This role is not just about doing a job but about making a difference."
"Leiser brings a great amount of skill and dedication to his work," says Matthew Beatty, partner of Thrivent Financial's Virginia region located in Waynesboro, Va. "Thrivent Financial is proud to have had him as part of our team for the last ten years."
In addition to his role as a financial representative, Leiser has introduced his clients to Thrivent Financial programs and resources that help benefit community organizations and causes. He says this, along with the organization's strength and stability, makes it an outstanding company to work for.
Thrivent Financial is looking for talented individuals to join the organization. Those interested in a career with Thrivent Financial can visit www.thrivent.com/careers.
About Thrivent Financial
Thrivent is a not-for-profit membership organization that helps Christians be wise with money and live generously. It offers its more than 2 million member-owners a broad range of products, services and guidance nationwide. For more than a century it has helped members make wise money choices that reflect their values while providing them opportunities to demonstrate their generosity where they live, work and worship. For more information, visit Thrivent.com. You can also find us on Facebook and Twitter
Securities and investment advisory services are offered through Thrivent Investment Management Inc., 625 Fourth Ave. S., Minneapolis, MN 55415, a FINRA and SIPC member and a wholly owned subsidiary of Thrivent Financial, the marketing name for Thrivent Financial for Lutherans, Appleton, WI. Thrivent Financial representatives are registered representatives of Thrivent Investment Management Inc. For additional important information, visit Thrivent.com/disclosures.
1975305-121917