Apex Broadens Stormwater Program in West Region
Hires Sean Porter as Stormwater Lead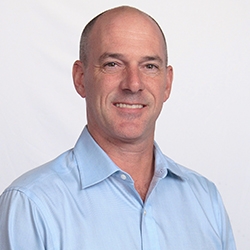 Rockville, MD, January 04, 2018 --(
PR.com
)-- Apex Companies, LLC - a leading water resources, environmental services, and industrial hygiene firm - welcomes
Sean Porter, QISP, ToR, CPSWQ, QSD
as their new West Regional Stormwater Program Manager.
Backed by three decades of water resource experience, Apex is building a more robust stormwater program across the Western region of the United States. Sean will lead this growth initiative, helping federal, state, local and industrial clients across Washington, Oregon, California, Nevada, Idaho, and Arizona solve their water infrastructure, efficiency, and reuse challenges. Sean comes to Apex with nearly 20 years of experience spanning industrial water quality permitting and compliance, Clean Water Act requirements; stormwater capture and reuse; Total Maximum Daily Load (TMDL) allocation and monitoring; wastewater, groundwater and surface water programs; structural water treatment systems; hydrology study implementation; erosion control; sediment monitoring program design; as well as urban and natural landscape watershed and emerging contaminant studies.
Prior to joining Apex, Sean served as the Principal Scientist and Client Service Manager for Brown and Caldwell and the National Stormwater Partner for SCS Engineers. As the Principal Scientist for Caltrans, he provided TMDL training and monitoring for the US Navy and Scripps Institute of Oceanography. He has also conducted Industrial General Permit (IGP) stormwater compliance training for the University of California, the Industrial Environmental Association (IEA), and multiple municipalities across California. He holds his Masters of Science degree in Hydrogeology and Ocean Floor Fluid Geochemistry.
"We're excited to have Sean join Apex," stated Roger Nordlinger, Apex's Senior Vice President of National Programs. "His proven leadership and extensive stormwater expertise will help our clients maximize the effectiveness of their programs with resilient, reliable, and sustainable results."
About Apex Companies, LLC
Since 1988, Apex has been a leader in full-service water resources, environmental services, and industrial hygiene solutions. Rated #14 as an ENR All-Environmental Firm and ranked as a Top 50 Zweig Group Hot Firm, Apex is known for its technical expertise, quick response time, unparalleled performance, and cost efficiency. We employ over 700 professionals - including geologists, hydrogeologists, engineers, air quality experts, environmental scientists, information management experts, industrial hygienists, safety specialists and field technicians - across more than 60 offices throughout the United States. For more information, please visit
www.apexcos.com.
Contact
Apex Companies, LLC
Karen Whitney
484-873-2201
www.apexcos.com

Contact