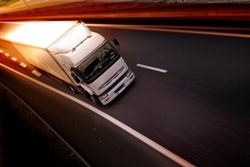 Brooklyn, NY, January 11, 2018 --(
PR.com
)-- LongDistanceMoving.com announced today that its online platform has been live for a year serving its mission to provide unbiased information about the most reputable and professional moving companies across the United States.
LongDistanceMoving.com was launched to provide an easy and quick way to find a trustworthy long distance mover. The company was founded by a team of moving industry professionals who started as employees and evolved into full-time business owners.
Knowing all the ins and outs of the moving industry, the team at LongDistanceMoving.com has seen a great opportunity to improve the market by creating a central directory of long distance movers that are thoroughly pre-screened before being added to the database.
"We know that there are many pieces that all have to properly fit together to make a seamless and hassle-free experience for the customer. The companies we recommend have to have the right licenses and insurance. They have to give accurate estimates. They have to arrive on-time, both for pickup and delivery. They have to pack your items securely so that they arrive at your new home in pristine condition. Perhaps most importantly, they have to be courteous and professional in the way that they conduct themselves in your home and around your family," said Ross Shetman, the startup's CEO.
How does it work?
LongDistanceMoving.com has built its platform following the fact that people want a hassle-free way to find a reliable moving company that would handle their relocation professionally.
The search process is simple and takes three steps:
- users fill out the form;
- they receive free instant quotes (the platform provides up to six moving quotes);
- they compare the costs and can figure out the preferred moving company, then continue to work with that company directly.
"Since we are from the industry, we know the industry, and we have the contacts and connections to find the best prices and ensure your satisfaction," said Ross Shetman.
As of now, the company's database lists all credible moving companies.
About LongDistanceMoving.com
LongDistanceMoving.com is an online platform for finding long distance moving companies. Only companies that were previously pre-screened and reviewed are added to the marketplace which helps users avoid scammers and fraudsters.
Contacts
Ross Shetman
info@longdistancemoving.com
800-595-6105
1400 Ave Z Suite 401, Brooklyn, NY 11235
https://longdistancemoving.com/