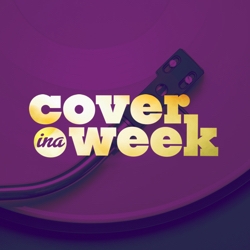 Sydney, Australia, January 17, 2018 --(
PR.com
)-- Split Sounds, a new music company focusing on innovation and new digital products, has announced the worldwide launch of its first initiative Cover in a Week. Each week, the Cover in a Week team partners with music publishers to hand-select a new song for artists to cover. Artists are tasked with making the most original and entertaining arrangements they possibly can, with the best recordings being selected for potential sync placements in movies, TV shows, ads or playlists.
"With Cover in a Week, we are aiming to connect the dots between unsigned artists and producers, and the publishers representing the greatest songwriters in the world. Film and television producers as well as advertising agencies are continually looking for unique and interesting versions of great songs, and getting a song placed in these can help establish an aspiring artist's career," co-founder Hilton Rosenthal said.
In addition to licensing and sync opportunities, Split Sounds has partnered with The Orchard for global distribution across all online platforms for select Cover in a Week versions.
Split Sounds has been created by father and son duo Hilton and Nick Rosenthal. Hilton has had a distinguished 40-year career in the music space having run international record labels, publishing companies and producing major international artists including work with Paul Simon, Carole King, Johnny Clegg and Harry Belafonte. Nick has been an entrepreneur and product innovator since age 14, and has been featured at South by Southwest and Midem as well as conferences and events in the USA, UK, France, Germany, Switzerland and Greece. He helped launch AWAL's Label Services division (later acquired by Kobalt Music Group) and has been a consultant to Coke Music and MTV in the areas of music marketing and digital strategy.
"Covers have become an integral part of the music industry ecosystem, yet they remain fragmented and artists have not yet harnessed their potential. Cover in a Week is the perfect first step for us to begin developing our vision and platform to power the future of the music industry," Nick Rosenthal said.
Cover in a Week is now accepting entries for the first featured song, with many more to come. Artists interested in being part of the challenge can visit
www.coverinaweek.com
to enter.