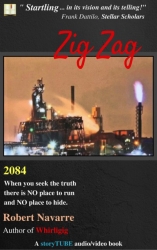 Detroit, MI, January 19, 2018 --(
PR.com
)-- Following in the dynamic leadership of Co-Founder Patricia Emery, Executive Creative Director Ashley Sword beams as she reads the latest rave reviews of Stellar Romance followers.
From Evonne Lake of Lynn, Massachusetts: "I've been reviewing websites professionally for over two decades... and I must say, I have yet to come across one as spectacular as yours! How astonishing it is for you the be the founders of storyTUBES!"
From Glenda Bernice of Hillsdale, Michigan: "I get together with my girlfriends on a weekly basis to have a Stellar Romance night where we chat about our favorite stories and storyTUBES!"
From Marsha Powis of Waterbury, Connecticut: "Just tuned in David Reinstein's beautiful tribute to Israel. What talent he has! What a blessing to be on-board with your elite Scholars!"
Next, Ashley recites this review from Ingrid Acker of Germany: "I am an author myself. I must say I have never read anything like the short love stories of Stellar Scholars! They will be classics for all time!"
Gail Gabinski of Miami comes next: "Stellar Scholars team has the finest writers of today! 5 out of 5 gold stars! The way they set up scenes and characters!"
Beth Vaughan of Keene, New Hampshire: "Stellar Romance and Stellar Scholars has it all for me -- adventure, action and romance! I feel the need to re-read every single story all over again!"
Then Erin Boyagin of Parker, Colorado writes: "...works of art... that is exactly what they are...ART!...words that capture our hearts and minds!"
Christa Nora of Covington, Kentucky added: "L is for the way you look at me, O is for the only one I see, V is very, very extraordinary, and E is even more than anyone that you adore...I keep thinking of that song over and over as I read Stellar Romance."
Ginny O'Hern of Limerick, Ireland says: "Thanks for sending us the updated stories and storyTUBES every single day. You and the Scholars make such a powerful impact on our lives!"
Ashley pauses to catch her own breath and confesses that even she cannot foresee the future of the Stellar Scholars vision of Co-Founders Patricia Emery and Roundtable Editor Frank Dattilo.
"From David Reinstein's 'Anthem of Israel - The Tragedy and The Triumph' to Stellar Novella's new sci-fi 'Brave New Words' imprint in the mold of Macmillan's fine 'Tor' line, from our Avanti Awards Car Design Commission to our coming Wild Golf breast cancer survivor charity open, the Future is unfathomable!"