Danny Skelly Opens New Real Estate Brokerage Company Named Orson Hill Realty
Real estate broker Danny Skelly has opens a new luxury real estate company, Orson Hill Realty, in the Denver Foothills.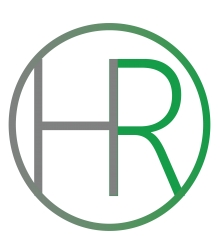 Evergreen, CO, January 21, 2018 --(
PR.com
)-- Danny Skelly, a real estate broker, has opened Orson Hill Realty, a
high end luxury real estate company
. Danny Skelly, formally with Keller Williams Foothills, sees the perfect opportunity in the high paced real estate market in Colorado. With the increasing inventory and the rising sale prices it is a perfect time to take over the luxury market as well the average price home market.
Orson Hill Realty
, its agents and its brokers have all been part of the Denver and Denver Foothills real estate luxury market for years. They have understand the current market and how to treat their clients. Danny Skelly, the founder of Orson Hill Realty knows that putting the client first is most important thing in the real estate business. He believes not enough Realtors and real estate companies do this simple thing. He has been a realtor long enough to know this is what sets him as well as his business model apart from the rest. Danny says, "It is a simple concept, I'm not sure why more real estate companies don't require its agents and brokers to put the client first."
Danny Skelly has years of experience with marketing and internet marketing. He owned a marketing company in southwest Florida. His marketing company worked mostly with real estate companies in marketing listings and designing their websites and getting their listings in front of potential buyers.
This new full service real estate company not only focuses on high end luxury home sales but it also works with
horse properties
as part of its specialty. Orson Hill Realty's business model puts the client first. It is based on respect and bringing trust back to the real estate market. Orson Hill also requires its agents and brokers to not stop assisting clients at the closing table. They understand the client needs assistance well after the transaction is complete. They are to help the client even after the closing.
With this new concept of the customer first and full service even after closing will make Orson Hill Realty a force to compete with even the largest international brokerage firms. With the new age of the internet Orson Hill's concept is to market listings online. Knowing that over 90% of all home buyers find their next home on the internet.
Contact
Danny Skelly
Dan Skelly
303-503-8793
foothillsrealproperty.com

Contact