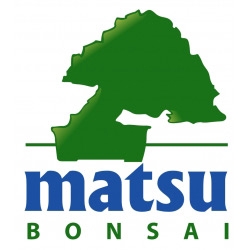 Louisville, KY, March 01, 2008 --(
PR.com
)-- Matsu Bonsai, an online store filled with trees, tools, supplies, and more has launched a new website, www.matsubonsai.com, to fulfill the needs of bonsai enthusiasts nationwide.
In addition to the online store, Matsu Bonsai will include an onsite weblog. This bonsai blog will help Matsu Bonsai keep the lines of communication open to the bonsai community, as well as serve as an information resource to those interested in the art of bonsai.
"It's been a lot of hard work to get the website and the business up and running," said John Callaway, owner of the new business. "I wanted to be sure that we could offer high quality products at reasonable prices at Matsu Bonsai. We're continuing to add to our inventory, and we're excited to get our name out there into the community."
Located just south of Louisville in Shepherdsville, KY, Matsu Bonsai is in a strategic location. "We're centrally located and can leverage the UPS hub for our shipping purposes, located just a few miles north of our site," adds Callaway.
About Matsu Bonsai:
Matsu Bonsai is committed to delivering quality bonsai products and supplies to the bonsai community. Matsu Bonsai, for all your bonsai needs.
http://www.matsubonsai.com
###