Global Game Publisher Finger Punch Founded in Singapore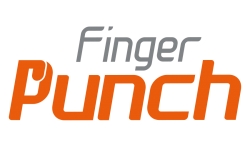 Singapore, Singapore, February 27, 2018 --(
PR.com
)-- Finger Punch Pte. Ltd., a mobile game publisher, announced an ambitious plan of becoming a leading global publisher of mobile games with the opening of its new headquarters in Singapore.
Finger Punch aims at providing high-quality mobile game publishing with responsibilities for game licensing, localization, marketing, operations, and customer service. The new Singapore office represents a continuing worldwide expansion of Finger Punch.
Finger Punch was founded by an industry expert with more than 10 years of experience in the gaming industry. Rip Yoon, an industry veteran who previously worked at Netmarble and Foundation 9 Entertainment, is heading up Finger Punch as CEO.
Finger Punch will ambitiously pursue game publishing partners in Southeast Asia, Europe and North America, and its new mobile game titles, including Eastern Villains and 10 other titles, are slated for 2018.
"Finger Punch is making a major commitment to support and service our gamers and developers in this region," said Rip Yoon. "We will carefully select and publish mobile games that are tailored to the local markets need."
Finger Punch is planning to expand its reach from Southeast Asia to Europe and North America.
The company is also looking for development studios that wish to collaborate with Finger Punch.
Contact
Finger Punch
Yohan Chung
821032305517

Contact