Evergreen, CO Real Estate is Still Booming Says Orson Hill Realty
Evergreen, CO real estate market is set to boom even more in the spring of 2018. Realtors and agents see another few months of value climbing left in this cycle.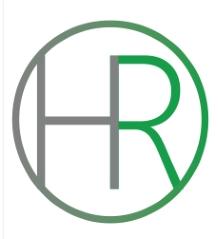 Evergreen, CO, February 28, 2018 --(
PR.com
)--
Evergreen, CO real estate
has been on an upward trend for about five years now. This trend should continue through the spring of 2018. The Evergreen real estate market has outpaced the national market and it seems that trend will continue. At this time the average sale price for an existing home in Evergreen, CO was about $547,000 which is up from about $400,000 from five years ago. It seems like this trend is going to continue.
The market should see this trend continuing and home values keeping their value for at least the next year or so. The reason Realtors believe home values will continue to at least be flat or continue to rise is the fact that inventory is so low. The market will see there is a national housing shortage and the market is certainly feeling the effects in the Denver Foothills as well. Just five ago the area had well over 1000 active listings in the Denver Foothills and Evergreen area, today there are around 200 active listings or about 20% of what there was only five years ago. Danny Skelly owner and employing broker at Orson Hill Realty said, "You haven't missed out on this real estate cycle, you may not be buying at the bottom but there is still plenty of steam left in this upward trend."
There are two things that might make the market decline or flat line, other than a major economic event like we saw in 2008. One of the possible catalysts for a declining market is that people are hitting their point that they are ready to change homes. Maybe make a move and still stay in the area. NAR (National Association of Realtors) has determined that most homeowners stay in their home only five years. That is about when the real estate cycle began its uptrend in Evergreen. If this is the case, it is time for people to up size or down size but possibly stay in the area. Families grow and shrink and people's homes need to accommodate that need. If this is the case, then Evergreen should see more listings come on the market very soon and this will obviously turn the market towards a buyers market. The real estate market might be a ways from an actually buyers market but we may soon begin to see signs of this happening. Orson Hill Realty believes the buyers are getting kind of tired of looking and then dealing with seller demands that tend to be unreasonable at times just because sellers can get away with such demands. Such as a reverse contingency. That is when a seller puts in a counter that states if the seller is unable to find a home before closing that suits their needs they reserve the right to void the contract. That means sellers can put money into inspections, deposits on moving trucks and so on and then just lose because the seller says they can't find a home. The market really only saw that for a brief time over last summer. The other catalyst could be buyers are just throwing up their hands and giving up. Buyers are tired of dealing with multiple offers and bidding wars. Buyers are getting sticker shock at the prices of some homes when seller are just "testing the market" to see what the buyers can get.
The sentiment of most Realtors in Evergreen, CO and the rest of the Denver Foothills is that the Denver Foothills needs more homes on the market to "prove" value. The market went up very fast and there were some knee jerk reactions. This is most likely not a bubble but the market needs more data to confirm and hold current values where they stand now. Hopefully this spring will confirm market prices and Evergreen will see more transactions and more real estate listings.
Orson Hill Realty and its Realtors and Real estate agents
are always up for a talk about the real estate market and trends. Please give Orson Hill Realty a call and talk about the current real estate market.
Contact
Orson Hill Realty
Danny Skelly
303-835-9895
https://orsonhillrealty.com
30792 Southview Drive #110, Evergreen, CO 80439

Contact