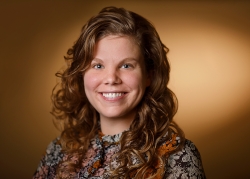 Knoxville, TN, March 07, 2018 --(
PR.com
)-- Coulter & Justus, P.C. is pleased to announce their newest staff member.
Meaghan Coltharp, CPA, has joined Coulter & Justus, P.C. as a Senior Accountant in the tax department. Meaghan holds a Bachelor's Degree in Accounting and a Master's of Business Administration from Aurora University. She recently relocated to Knoxville from Chicago, IL.
About Coulter & Justus, P.C.
A Knoxville based CPA firm with 13 Principals and over 60 team members, Coulter & Justus provides accounting, audit and tax services to clients throughout East Tennessee and in several surrounding states. Formed in 1993 when Sam Coulter and Ron Justus purchased the Knoxville office of Ernst & Young, the firm now offers international tax and financial reporting experience and serves clients involved in specialized industries such as healthcare, mining, government contract, restaurant and wholesale/distribution. Additional information about Coulter & Justus, P.C. is available at www.cj-pc.com.