Insurance Agent Does What He Can to Stand Out from All Other Agents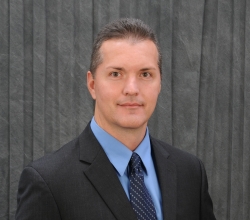 Pittsburgh, PA, March 07, 2018 --(
PR.com
)-- In a world where thousands of local insurance agents compete for business Bob Sopcak (soap-check) does what he can to stand out from all other agents. He works for the Pasquinelli Insurance Agency, family owned and operated, that has been in business 45 years representing Erie Insurance and a few other insurance companies. Auto, home, business, life and other personal lines of insurance is what he has a deep passion for helping people with. "People are constantly bombarded with ads by insurance companies saying they can lower auto insurance rates by $539 or 25%. The larger companies run ads in print, on the radio and on television constantly. People actually start to believe they can save $539 or 25%," adds Bob Sopcak from his back, corner office at the Pasquinelli Insurance Agency in Gibsonia, PA.
Before joining the Pasquinelli Insurance Agency on October 1, 2017, he worked four years for Liberty Mutual Insurance in Wexford, PA. "It was a great learning experience. I would not be the agent I am today without the comprehensive training I received from Liberty Mutual Insurance," says Bob Sopcak.
How does he try to stand out? First, he hired a marketing company to start branding just himself. Most insurance agents get their branding from the company they represent and it's free. An emblem with his name and the slogan "I Got You Covered" is the personal touch he leaves behind when marketing himself whether on Facebook, LinkedIn, Twitter or any other social site. Every email or document he sends out of the office has his own personal brand to it. Anything to stand out from the fierce competition helps. Another way he tries to stand out is by talking to customers like he was talking to a friend. A few jokes here and there and asking how the family dog is doing is what he does best. People would rather have a conversation then just a question and answer session.
"Every one of my customers or potential customers has my cell phone number. I tell them not everything happens Monday through Friday from 9 to 5. They know they can reach me in the evenings and on weekends. Have you ever tried reaching your insurance agent at 7pm on a Saturday night?" Bob Sopcak asks with a proud smile. Obviously always being available is very important to him.
Erie Insurance, the flagship insurance company for the Pasquinelli's, is known for great rates and award-winning service. They are located in only 13 states but still have a prominent presence in the market.
You can reach Bob Sopcak at (724) 443-1000. If he doesn't answer leave a voicemail and he will return your call ASAP. youtu.be/ypTqFKVyz-M
Contact
Pasquinelli Insurance Agency
Bob Sopcak
724.443.1000
https://www.pasquinelliagency.com/index.html

Contact