Eldercare Navigators Disrupts Senior Housing Market in Seattle
While Being Completely Transparent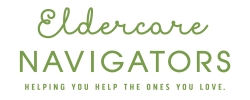 Seattle, WA, March 08, 2018 --(
PR.com
)-- Eldercare Navigators launched this year, helping seniors navigate the post hospital continuum; their main service is helping seniors find living facilities that meet their individual and specific needs. Like most companies similar to theirs, there is a cost to their service. However, instead of being paid on the back end, where salespeople have to hit a monthly quota based on the number of referrals they make to each facility, they instead pride themselves by being completely transparent and honest on the pricing and all that it includes. And because they have the kind of experience most companies don't, they feel the type of value they provide, will far outweigh any costs. Where Eldercare Navigators differs is how they provide open and transparent pricing that includes an incredible amount of personalized attention and expertise, from a completely unbiased and vetted facility that truly matches an elder's own unique needs. Not in a facility that's paying them for referring a client to them.
Eldercare Navigators was started by Heather Eacker, who studied gerontology in college, and worked in long term care for 19.5 years. Mrs. Eacker stated: "Working with the elderly has always been a passion of mine and I will never be able to give as much as I get from helping families."
In addition to helping seniors find appropriate nursing homes and rehabilitation facilities to meet their individualized needs, Eldercare Navigators also offers these additional support services:
· Assistance finding the safest most appropriate living environment for seniors and those with disabilities
· Assistance with non-medical nursing home management
· Assistance relocating a loved one in or out of Seattle
· Assistance with advance directives
· Assistance managing medical bills and understanding health insurance benefits.
About Eldercare Navigators: Eldercare Navigators helps seniors navigate the post hospital continuum. The owner, Heather Eacker, can be reached at 206-456-4410, or at
heather@eldercarenavigators.com
. Eldercare Navigators can be found on the internet at
www.eldercarenavigators.com
Heather Eacker, Owner
Eldercare Navigators
206.456.4410
Heather@eldercarenavigators.com
Contact
Eldercare Navigators
Heather Eacker
206.456.4410
www.eldercarenavigators.com

Contact