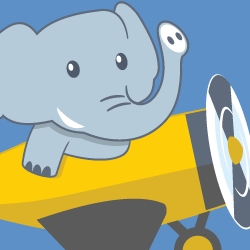 London, United Kingdom, March 08, 2018 --(
PR.com
)--
Sitata
, a Toronto-based travel risk company has been selected by Barclays Techstars to join their London-based business accelerator. Sitata was chosen from over 500 company applicants. This programme has become, arguably, the most selective fintech accelerator in the world.
Over the next 13 weeks, Sitata will gain access to exceptional resources and unparalleled expertise to help shape the next stage in Active Traveller technology.
Barclays Techstars
gives Sitata access to over 150 mentors spanning technology, venture capital, strategy, finance, travel, people and structural knowledge.
The funding from TechStars will ensure that Sitata is positioned to deliver on the next stage of their product roadmap, building on their success to date.
"Sitata has been busy ensuring that North American travellers remain safe while away from their friends and family, and Barclays Techstars will help us amplify this to ensure global travellers have the same access," said Adam St John, CEO of Sitata from London.
"I am very excited to invest in Sitata. Adam and his team are solving a fundamental problem faced by millions of travelers worldwide whilst also assembling a rich data set that can be used by the insurance industry to better understand its risk position and ultimately price travel related insurance products. Sitata's platform keeps travelers and their loved ones safe and has great commercial applications - something that customers, partners and investors love," said Chris Adelsbach, MD Techstars Barclays London.
The Barclay's Techstars success follows on from the launch of Sitata with Travel Insured International last year. Travel Insured International is one of the largest Travel Insurers in the United States, offering the highest quality worldwide travel protection for over 20 years.
Sitata
Sitata is a global health, safety, and risk management firm with headquarters in Kitchener, Canada. The company uses artificial intelligence, machine learning, and innovative mobile technologies to keep travellers safe when abroad. Their services span a variety of industries including insurance and finance, corporate and student travel, travel management, and travel medicine.
Barclays
Barclays, Great Britain's second-largest bank, was founded in London in 1690 and now boasts more than 325 years of history & expertise in banking. With operations in more than 40 countries across the globe, Barclays employs approximately 120,000 people and has £1.213 trillion in assets under management. A 2011 study ranked Barclays as the most powerful corporation in the world in terms of its contribution to global financial stability. At the heart of Barclays' strategy is building on its strength as a transatlantic consumer, corporate, and investment bank anchored in its two home markets of the United Kingdom and the United States.
Techstars
Techstars is a worldwide network that helps entrepreneurs succeed. Techstars' founders connect with other entrepreneurs, experts, mentors, alumni, investors, community leaders, and corporations to build their growing roster of currently participating & alumni companies. The Techstars network operates nearly 40 accelerator programs throughout the world, and provides a wide variety of mission-critical services to innovative technology startups through its four divisions: Techstars Startup Programs, Techstars Mentorship-Driven Accelerator Programs, Techstars Corporate Innovation Partnerships, and the Techstars Venture Capital Fund. Techstars-supported companies have raised more than US $4.6 billion in funding. According to the Government of the UK, "Techstars classes itself as the number 1 startup accelerator in the world. They are very selective—whilst thousands of companies apply each year, they only invest money and time in about 10 companies per program location. Their selection rates are lower than the Ivy League, so you have to be among the best to earn investment from Techstars."