GoLookUp Now Provides an Unclaimed Money Search Service
GoLookUp's Unclaimed Money search service will allow users to find money they unknowingly left behind, and also help them find out how to claim it back.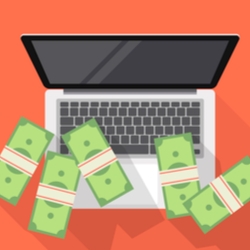 Wilmington, DE, March 19, 2018 --(
PR.com
)-- Over the past several years, people have become more and more aware of their finances thanks to the ability to access bank accounts via smartphones. However, many are unaware of the fact that besides the money they have in their bank account, they may also be entitled to money they left behind.
GoLookUp's
Unclaimed Money search
service will allow users to find money they unknowingly left behind, and also help them find out how to claim it back.
Unclaimed Billions All Across the USA
Unclaimed money has become a hot topic over the past few years, and it is no surprise in light of the fact that there is nearly $60 billion of money that has no claimers. This staggering amount of money accumulated over the years after people all across the United States changed their place of residence, switched bank accounts, left behind pension funds etc.
The billions of dollars have essentially been forgotten by their owners, and they "sit" in uncashed paychecks, pension funds, tax refunds, state-held unclaimed property and other places that are legally prohibited from touching the money. This means that the rightful owners of the unclaimed money can ask for it back at any time and receive it within 120 days of the claim.
Finding the money requires searching for it in any state where its owners used to live, which can take a lot of time. In order to make the search easier and faster,
GoLookUp
has set a quick and accurate unclaimed money directory that accesses public records all across the country.
The directory requires three simple details from users: their first name, last name and state of search in order to conduct the unclaimed money search. By scanning billions of
public records
, the directory supplies users with a report of the sum of money owed to them, and also the necessary paper work to claim it back.
Besides the unclaimed money search and other services, such as
reverse phone lookup
,
sex offender search
,
criminal records
and more, GoLookUp also provides a
people search
directory that helps locate long lost relatives, living or deceased, and find out if they also have any unclaimed money they forgot about.
With an average sum of $900 people get in unclaimed money, GoLookUp users can now find what is owed to them quickly and easily with the fast and easy to use unclaimed money search directory on the website.
Contact
Lucky2Media LLC
Madison Vilavito
1-877-890-2213
www.golookup.com

Contact