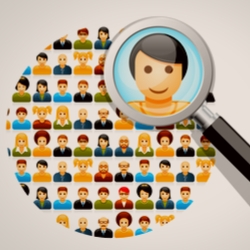 Wilmington, DE, March 20, 2018 --(
PR.com
)-- Meeting people and searching for them on social media is easier now more than ever, and information about them is found right at our finger tips. However, the information people write about themselves online can be falsified, and many hide important details about their past from others.
GoLookUp has launched a comprehensive
People Search
directory that allows to find accurate information about others and learn if they are lying about who they are.
Accurate Nationwide People Search on GoLookUp
While people can falsify information about themselves in their social media accounts or even when facing others, they cannot do the same with state held records. As states all across America give access to
public records
, people can find accurate information about others that includes their
criminal records
,
mugshots
, contact information and much more.
The search requires attending different offices that hold records, but with
GoLookUp
's advanced people search directory, there is no need to leave home in order to access public records. After GoLookUp users enter the first name, last name and state of residence of the person they wish to inquire about, the directory scans billions of public records and provides a detailed report about them.
The
background check
includes extensive information about the person in question, such as arrest records, and GoLookUp also allows users to find information based on other details. In cases where a certain person provided a false name, for instance, GoLookUp can do a
reverse phone
lookup or a
reverse address
lookup based on their phone number or address. The same searches can be performed with a
companies information
search for users that want to find out more about a certain company.
Finding information about a certain person can help discover a lot about their past, and with GoLookUp's people search users can find out if the people they meet are telling the truth about themselves.