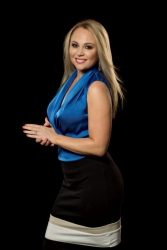 Houston, TX, March 20, 2018 --(
PR.com
)-- Burrow Global is pleased to announce the addition of Leilani Ka'ano'i-Walsh to their sales team. Leilani has spent the last five years in business development roles focused on the oil and gas related industries in Texas, Louisiana and Oklahoma. She has experience working with Engineering, Procurement and Construction (EPC) companies to build partner relationships with key industry clients. Her diverse professional skills and her strong commitment to success make her a great fit for our organization.
As a business development professional at Burrow Global, Leilani will focus on continuing to grow their client base in the midstream and refining markets across the region. She has a strong background in the industry, understands the challenges clients face and can quickly identify areas where Burrow Global services can help clients. They are excited to have Leilani as a part of the Burrow Global team.
About Burrow Global, LLC:
Burrow Global, LLC is a full service design, engineering, procurement, and construction services firm with specialties in process automation, industrial buildings, and I&E construction. Exceptional quality, high-value services and a commitment to safety combined with broad industry experience and comprehensive expertise make Burrow the global provider of choice for many major companies. Founded in November of 2009 by CEO and Board Chairman Michael L. Burrow, P.E., Burrow Global is a privately held firm that has exhibited substantial growth since 2010 by using strategic acquisitions and organic growth to position the company to address the needs of its valued clients. For a full company description, visit
www.burrowglobal.com
.