Lars Remodeling & Design Celebrates 27 Years of Business
The San Diego Design Firms Announces Plans for Expansion Alongside Anniversary Celebration.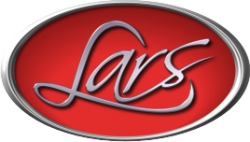 San Diego, CA, March 23, 2018 --(
PR.com
)--
Lars Remodeling & Design
, a full-service San Diego custom design firm, will celebrate their 27th anniversary on Friday, March 23rd, 2018.
Founded in 1991, Lars Remodeling & Design has centered their company around providing exceptional customer service and offering quality custom homes. In the 27 years since the company's inception, Lars Remodeling & Design has been nationally recognized by Remodeling Professionals' "Big 50" Award as well as received ongoing recognition from Qualified Remodeler for being one of the country's Top 500 Remodelers.
Jason Larson of Lars Remodeling & Design says, "Lars Remodeling & Design is always trying to improve the remodeling experience for the client. We constantly meet to discuss new ideas on how we can achieve the highest level of satisfaction for the client. Part of this innovation is with our custom home remodeling services. We give our client creative freedom, and we work on coming up with a practical solution that blends unique design with functional living spaces."
In addition to placing a strong emphasis on customer needs, Lars Remodeling & Design offers home services unlike any other design firm in San Diego – such as selling appliances and plumbing fixtures directly through their showroom. This enables customers to work hand in hand with an appliance & plumbing specialist on site while simultaneously allowing them to purchase all their home design needs in one convenient location. The showroom will be expanded to showcase the latest technologies in appliances & plumbing as well as the current home trends and materials this Spring.
Lars Remodeling & Design has truly become a one-stop shop. Lars services everything in house, from architectural drawings, to 3D renderings, interior design, project management and appliance & plumbing. The firm also pulls the necessary permits that may be needed for the project. Each client is assigned their own team of professionals who bring their remodeling dreams to life from conception to completion.
What's more, homeowners can visit the Kearny Mesa showroom for educational remodeling workshops. Workshops cover a variety of topics while providing homeowners with the knowledge to make their remodel run as smoothly as possible. Workshops are ran by members of the Lars Remodeling & Design team, and often are joined by representatives from some of the top home appliance & plumbing brands in the country such as Miele, Kohler and SubZero.
Lars Remodeling & Design's dedication to fulfilling their customers' needs and expanding their offerings ensures that they'll be celebrating many more years in business. For more information about the company, or to schedule a complimentary design consultation, visit
http://www.larsremodel.com/contact-us/contact-info
.
About Lars Remodeling & Design: Lars Remodeling & Design was founded in 1991 by Jason R. Larson, a second generation home remodeler. Since that time, Lars Remodeling & Design has been providing quality custom homes and exceptional customer service to the homeowners of San Diego County. The design-build remodeling firm handles everything from conceptual design to the actual remodeling of a room or home. For more information, visit http://www.larsremodel.com/.
Contact
Lars Remodeling & Design
Shelly Meyer
619-225-5527
https://www.larsremodel.com/

Contact