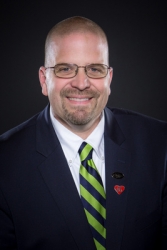 Durham, NC, April 04, 2018 --(
PR.com
)-- LEAF Advising is excited to be on the following leadership podcast www.masterleadership.org/podcast. This podcast has just been released and is available to listeners. The masterleadership.org/podcast focuses on leadership and is geared toward leaders in all realms.
Walter Finnigan of LEAF Advising was Nominated for a Premiere John Maxwell Team Culture Award for Consistency and Equipping others, Walter Finnigan is a leader who values those around him. He believes that failure is just a result one should learn from and that one should make every day count.
The nominations for the award were made by coaches across the country.
Finnigan stated, "It is an honor just to be nominated." He goes on in the interview to discuss his journey of a traumatic brain injury back to his new normal. Hear his failures, successes and his story.
Lily Sabrina guides this interview from start from to finish, walking you through Walter's life as a journey that most would see as defeat, but with the help of his hero his wife he turned failures to success.
This podcast is available for download.
To hear this interview:
www.masterleadership.org/podcast