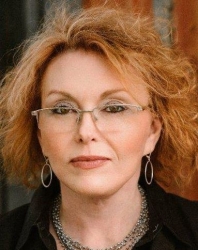 Baton Rouge, LA, April 10, 2018 --(
PR.com
)--
www.divorcerealestateanalytics.com
The family home is usually the most significant asset in divorce and elder mediation, often with significant debt. However, appraisal minus mortgage does not equal actual equity. This incomplete equation leaves the house over-valued and that works against divorcing parties in family mediation for divorce.
There are many consequences of a bad property settlement. In addition to the inaccurate and unfair division of your property, divorcing couples risk damaged credit, default, foreclosure or even bankruptcy.
It's important to know all aspects of liability and equity when making the decision to keep the house, let the other spouse have the house or whether both parties should sell the house. Having a professional experienced in working with property value, equity, insurance and property condition issues is an asset to the home owners, attorneys and mediators during divorce negotiations.
CJ Johnson, with Black Label Holdings Real Estate, has completed course work to earn the RCS-D designation as a Real Estate Collaboration Specialist – Divorce™.
An RCS-D™ REALTOR®, Ms. Johnson is professionally trained to neutralize divorce real estate as a business transaction in the best interest of the house and each divorcing spouse. RCS-D real estate professionals work as the project manager to gather the necessary information and documents for attorneys and mediators.
The RCS-D™ professional program was written and taught by Kelly Lise Murray, J.D. & Wendy Waselle. Professor Murray earned her J.D. cum laude from Harvard Law School & is an Instructor in Law at Vanderbilt Law School. Co-Instructor Wendy Waselle has a Master's Degree in Education and developed the RCS-D marketing system.