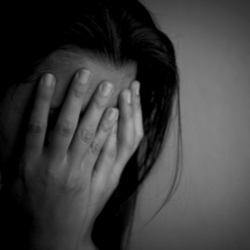 Wilmington, DE, April 16, 2018 --(
PR.com
)-- The national sex offender registry allows authorities to keep track of the sex offenders across the United States, and also let people know where they reside. The criminal records of sex offenders in the United States are
public records
, and people can access them and find out who they are.
As there are nearly 800,000 registered sex offenders in America today, it is important to know their whereabouts, especially when there are children living in their area.
GoLookUp
's advanced
Sex Offender search
allows users to find out the exact location of sexual offenders in their area and find their
criminal records
and the crimes they committed.
Sex Offender List on GoLookUp
By collecting data from billions of public records, GoLookUp provides accurate sex offender information based on a zip code. After users provide a zip code on the sex offender registry, the system compiles a
sex offender list
of all the offenders living in the area of the zip code in question.
The sex offender list includes registered sex offenders, the crimes they committed, their mugshots and their distance from the place where the search was conducted from. The information can help users find the whereabouts of sex offenders in any place they live in, in places they are thinking of moving into and also where their children go to in their spare time.
The information can help users protect themselves and their loved ones when it is necessary and find out more about their neighbors. In addition to the sex offender search on GoLookUp that complies a sex offender list, the website also lets users find information about individuals by conducting a
people search
, a
reverse phone look up
and a
reverse address look up
.
The sex offender registry allows people find out where sex offenders live and learn more about people in their residential area. GoLooKup's comprehensive sex offender directory compiles an accurate sex offender list with all the information relating to sex offenders in a certain zip code and use caution when necessary.