Premier Hires Michael Pollack as VP, Director of Real Estate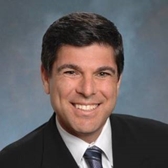 Irvine, CA, May 03, 2018 --(
PR.com
)-- Premier Business Centers®, one of the largest privately owned flexible workspace operators in the U.S., welcomes Michael Pollack to the organization as the Vice President, Director of Real Estate.
Michael brings a wealth of knowledge and experience; he will be handling all new location acquisitions and renewals, as well as other real estate matters for Premier. Michael's focus will be growing Premier's portfolio throughout the United States by utilizing his previous skills in managing real estate development.
Most recently, Michael was the Senior Director of Real Estate for Regus PLC (IWG) where he guided the expansion of their footprint for the western half of the United States and grew his territory from 225 locations to over 500.
Michael's diverse background in commercial real estate also includes 14 years as Senior Director of Real Estate at Arden Realty, a GE Capital Company where he supervised the leasing of the western region office portfolio and completed over 15 million square feet of leases with values exceeding $4 billion.
"We strongly believe that Michael's prior experience negotiating leases and acquiring shared work space locations will be a big benefit to Premier," said Jeff Reinstein, CEO of Premier Business Centers.
Michael will be looking for direct lease opportunities, potential joint ventures or
management agreements with building owners throughout the USA. Premier primarily acquires shared workspace centers that are between 11,000 and 22,000 square feet in class A buildings in major metropolitan areas in the U.S. Over the past 16 years, Premier has specialized in repositioning distressed executive suites and coworking spaces.
About Premier Business Centers®:
Premier Business Centers® (http://
www.pbcenters.com
/) operates one of the largest privately owned executive suite, co-working and shared workspace companies in the United States with locations in Arizona, California, Colorado, Florida, Hawaii, Illinois, Nevada, New Jersey, New York, Ohio, Texas, Washington, and the District of Columbia. Since 2002, the company has grown from 9 to 90 centers, providing over 1.5 million square feet of commercial office space and serving more than 15,000 clients daily. Premier offers fully serviced offices, meeting rooms, and virtual offices, enabling businesses of any size to maximize productivity and profits and establish an immediate professional presence at major business locations throughout the country. With Premier, professionals can... Work Whenever, Wherever, However®.
Contact
Premier Business Centers
Charlie Brown
(213) 632-9851
https://www.pbcenters.com

Contact