Cherry Coffee Roasters Opens New Location in LGD
New Location Opened in the Lower Garden District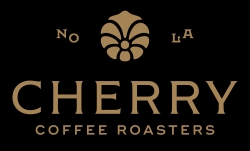 New Orleans, LA, May 02, 2018 --(
PR.com
)-- Cherry Coffee Roasters has officially expanded its reach in the community with the opening of a new location in the LGD (1581 Magazine St. New Orleans, 70130) – exclusively serving Cherry Coffee.
What started as a small pop-up in Stein's Market and Deli, Cherry Coffee quickly flourished by opening its first brick and mortar location in Uptown, Cherry Espresso Bar (4877 Laurel St., New Orleans, 70115), partnering with roasters from around the country.
This new location and independent roasting emphasize the focus and vision Lauren Fink (CEO and Founder) has for New Orleans unique coffee culture. By roasting her own coffee, Fink can provide New Orleans fresh, high-quality coffees mirroring the liveliness of its home city with fruitful espressos and coffees every day. While the new location also reflects Cherry Coffee Roasters' new brand, this day has been in Fink's mind for a while. "I've been anticipating this day since I started Cherry Coffee in the corner of Stein's. I'm extremely excited to open a new location in the same neighborhood where I started and can't wait to grow our roasting business to have a greater reach in the NOLA community and beyond," Fink said.
The new Magazine Street location reflects Cherry Coffee Roasters new branding and is open every day from 7 AM to 5 PM. Assorted bakery items are also available for purchase with a selective food menu well on its way.
About Cherry Coffee Roasters: Founded in 2013 by Lauren Fink, Cherry Coffee Roasters is a specialty coffee roaster and retailer in New Orleans with locations in Uptown and Lower Garden District. Cherry Coffee Roasters aims to be the leading coffee roaster in the South bringing high-quality coffee throughout the region with a brand that represents the vibrancy of its home city - NOLA. For more information visit: https://www.cherrycoffeeroasters.com/.
Contact
Cherry Coffee Roasters
Dan Fink
920-471-2436
www.cherrycoffeeroasters.com/

Contact