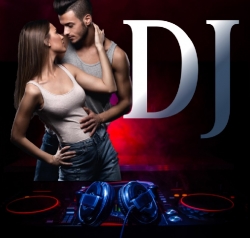 Richmond, VA, May 04, 2018 --(
PR.com
)-- The chorus starts off with, "Cause he's my lover and my DJ." Raw lyrics by a freshman college student experiencing party life for the first time which led her to date a local campus DJ, who was also a student on his hustle. The feature single is one of the artist's most highly-anticipated and heartfelt works to date. The song, titled, "DJ" takes its inspiration from the artist's first time away from simple home life jumping into partying lifestyle in the early 2000s which was a hot music era, especially for modern pop and dance.
The song comes from humble beginnings and has a storyline behind it. It's where the artist was at that time in her life. "It's amazing how life's past journey can make your future song, this is what songwriting is all about," says the artist. "'DJ' will most definitely have you LIT, anywhere... anytime... anyplace... especially in the club!" As the artist sings, "...knows how to start the party right, making bodies bounce all through the night."
The "DJ" music video is to follow the release; see updates posted on the website
https://dj-my.com/
- also #DJ on social media for more info. The EP "DJ" pre-release is May 3, 2018, and the full release on the 11th at all major digital stores worldwide and available-cd and vinyl.