Lily Lisa, Philanthropist, Humanitarian Wins 2018 Producers Choice Award for Documentary Film of the Year
"As Always Stay By Me" wins second award for Lily Lisa's work with the disenfranchised.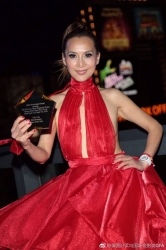 Hollywood, CA, May 07, 2018 --(
PR.com
)-- The 2018 Producers Choice Honors Las Vegas presented "Lucky" Lily Lisa with her second award for the documentary "As Always Stay By Me." The Hard Rock Live in Las Vegas was the setting for Ms. Lisa to receive the 2018 honor from the Film, Art, Music, and Entertainment Awards (F.A.M.E.). Lily Lisa previously received the Special Jury Award for Outstanding Documentary from the US Hollywood International Film Festival (now the US Hollywood International Golden Film Award), a prestigious festival held in Los Angeles annually.
The Producers Choice Honors has high standards set for picking recipients based on factors other than just high box office gross or large commercial success. From thousands of submissions, Production quality of music or film, talent level of the artist nominee and most importantly, the inspiration provided to others by the chosen recipients are the main considerations used in this events' production. It is this inspirational quality that set apart "As Always Stay By Me" to receive this years' honor.
"As Always Stay By Me" is a documentary addressing homelessness in Los Angeles. Camera's followed Lily Lisa sharing her love of giving back to a community that needs it most; some of the city's most impoverished citizens.
The fashion icon stepped to the stage to receive her award in a red Stello design accessorized with black stiletto boots, just the right fit for the Hard Rock. As one of the top five recipients, Lily Lisa touched the audience with her deeply moving acceptance speech. Lily Lisa is an actress, model, executive producer, philanthropist and humanitarian using her voice and production company, Lily Lisa Hollywood, to shine the light not only on the Hollywood community but also as an ambassador with a vision to touch lives and inspire others.
Lily Lisa works from the heart to help those less fortunate. It has been her desire from a young age, in Hong Kong, to help people and she makes it a priority. While traveling for her business, Lily also goes out to share her gift of encouragement with the down and out in the area. Many have come to know her and gladly receive her into their communities as a non-threatening presence. She is recognized on the streets as someone who demonstrates that she cares, by returning and seeking out people she has talked with and helped previously while getting to know others in the community. Lily Lisa spends time talking and laughing with these men and women and children, giving much needed hugs and other support. Many outside her world may misunderstand her intentions or think she is self-serving but Lily Lisa works from her heart and does not pay any mind to naysayers.
You might say Lily Lisa is a social activist, passionate about giving back to her community to combat disparate treatment. Her efforts have earned her multiple honors including the We Care for Humanity's "Woman of the Year of Asia" Award in 2013 as well as being named The Charity Awards "Honorary Ambassador" in 2014, and the "Ambassador of Hong Kong, China" by The World Network in 2015. She also received a Certificate of Congressional Recognition, from US Congresswoman Judy Chu.
Director Stephen Eckelberry says, "Lily has an attractive, glamorous quality, and yet a charm that would win anyone's heart." Her fierce wit, intelligence and business savvy have made her a permanent fixture within the entertainment industry but it is that charm that garners the respect in all aspects of her life from philanthropy and society, to her work ethic, to her charitable causes. Lily Lisa's kind spirit and grace combined with talent and vision leaves an indelible impression. Her Beauty is from deep in the heart, not just on the outside. Lily Lisa feels very blessed to be able to help others, she inspires and encourages us all to be kind and show love in this way.
Contact
TRC - The Right Connection
Lily Lisa
1-310-668-1988

Contact
Multimedia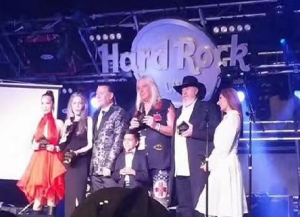 Special achievers from the business world, and the of fields music, film and television.