Cloudwick Announces the General Availability of CDL
The Security Data Lake for SOC, Data Scientist and Security Vendors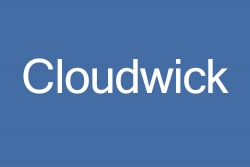 Newark, CA, May 07, 2018 --(
PR.com
)--
Cloudwick
, the leading Data Lake company, announced today the general availability of CDL, the modern security Data Lake platform for enterprise SOC analyst, data scientist and security vendors to build and operate advanced analytic and machine learning security algorithms and analytics.
"Capturing, storing, processing, and analyzing 100s of billions of events, packets, logs, flows & metadata is not economically or technically feasible with todays SIEMs," said Mark Schreiber, CDL Co-Founder. "We worked with Intel to define the requirements of a next generation SIEM that could support the big data capabilities required by advanced analytics and machine learning vendor solutions. It has taken us nearly three years of development and engineering to reach GA and we are very excited to be working with today's leading security vendors to transform enterprise security."
CDL is a big data security platform that uses Apache Hadoop, Spark, Hbase and Solr along with proprietary CDL Capture and Manager software to deliver the first security platform callable of:
· Ingesting and writing several 100 Gbps of packets to HDFS.
· Ingesting 10s of millions of logs and flows per second to HDFS.
· Unlocking the value of siloed data for advanced security analytics.
· Self-service parsing and ETL for logs, netflow and packets.
· Advanced correlation and data management for advanced analytics.
· Democratizing security data for all security analytics.
· Reducing the cost of security by more than 50%.
· Making Data Lake security easier for analyst, data scientist and security vendors.
If you're interested in learning more about Cloudwick's CDL or scheduling a demo please contact Mark Schreiber at mark@cloudwick.com.
About
Cloudwick
Cloudwick is a Data Lake certified competency partner of AWS and a leading Data Lake software and services provider to global enterprises. For more information, visit
www.cloudwick.com
or
www.cyberdatalake.com
Contact
Cloudwick
Mark Schreiber
925.818.5276
www.cloudwick.com

Contact