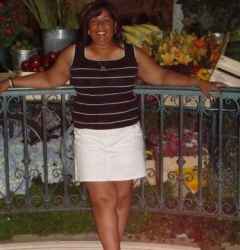 New Bedford, MA, June 12, 2018 --(
PR.com
)-- Geraldine F. Fortes of New Bedford, Massachusetts has been honored as a Woman of Excellence and Industry Leader by P.O.W.E.R. (Professional Organization of Women of Excellence Recognized) for her outstanding contributions and achievements in the field of education. This award recognizes women for their outstanding achievements and high level of success in their industry. They are knowledgeable, goal oriented, and do their very best to maintain high standards.
About Geraldine F. Fortes
Geraldine Fortes has 38 years experience in the education arena. She is a Physical Education and Health Teacher at New Bedford High School in New Bedford, Massachusetts. She is responsible for teaching physical education and health classes. She also coaches swimming, diving, gymnastics and track. Ms. Fortes has also been traveling to Europe with students for 20 years.
Geraldine obtained a B.S. in Physical/Health Education from Springfield College in 1978. She is affiliated with the M.A.H.P.E.R.D. and the N.B.E.A. and received an award for coaching track for more than 20 years. In her spare time she enjoys skiing, knitting and her two Golden Doodle dogs.
Geraldine states, "I love what I do, working with students every day. I plan to continue to model students until I am 100!"
For further information, contact www.newbedfordschools.org.
About P.O.W.E.R. (Professional Organization of Women of Excellence Recognized)
P.O.W.E.R.'s mission is to provide a powerful network of women who will mentor, inspire and empower each other to be the best they can be. Through our valuable services, and collaborating with like-minded professionals, our members can gain the recognition and exposure to achieve their career goals. P.O.W.E.R. offers exposure through their website as well as their digital and print quarterly magazine.