SABIC - Local Content Conference in Houston
SABIC calls on global investors to tap growing business potential in Saudi Arabia at Local Content Conference in Houston.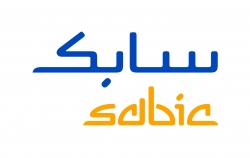 Riyadh, Saudi Arabia, May 15, 2018 --(
PR.com
)-- Saudi Basic Industries Corporation (SABIC) underlined its groundbreaking local content development initiative, "Nusaned," and called on global investors to avail of what Saudi Arabia has to offer under its ambitious and pioneering strategy for the future, Vision 2030, at the Local Content Conference in Houston on May 1 and 2.
SABIC highlighted the long-term goals of its Local Content and Business Development Unit (LCBDU), which seeks to facilitate SABIC become a key enabler in the achievement of Saudi Vision 2030.
Rick Perry, United States Secretary of Energy, was represented at the conference by Shawn Bennett, Deputy Assistant Secretary for the Office of Oil and Natural Gas. Also attending were prominent speakers from several countries including Brazil, Mexico, Columbia, Argentina and Nigeria.
As the keynote speaker at the conference, Dr. Abdoul Al-Shamrani, SABIC Leader, Local Content Business Development, wooed foreign investors to Saudi Arabia by highlighting Saudi Vision's clear objectives related to local content. They include developing oil & gas industries, localizing human resources and manufacturing industries, unlocking new sectors, and enabling small and medium-sized enterprises. SABIC and other national champions can influence many of the Vision's objectives, he said.
Al-Shamrani said that SABIC, through the LCBDU, has adopted a structural approach to maximizing local content development by promoting the localization of materials and services, creating conversion business opportunities, developing workforce through training and entrepreneurship, and supporting efforts to attract and enable foreign investments in Saudi Arabia.
Nusaned, is the first localization engine in Saudi Arabia that connects all industrial development stakeholders to partners under one umbrella and creates a proper ecosystem for success. It offers a structured platform to take an investment idea from conception to realization. The Nusaned website provides key information about its various programs as well as conversion and procurement opportunities.
Marak Alliance LLC is the event organizer for the Local Content Conference.
Contact
Lorcenda Ozi
+1-832-404-7429
https://localcontentotc2018.com
P.S. For real time updates on the conference please follow us on:
Twitter: https://twitter.com/MarakConsulting
Facebook: https://www.facebook.com/localcontentotc2018/
Visit event website on: localcontentotc2018.com

Contact
Multimedia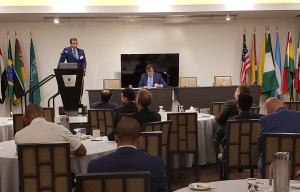 Dr. Abdoul Al-Shamrani presenting the keynote address on SABIC's iconic local content initiative, Nusaned, at the Local Content Conference held during OTC 2018, Houston, Texas, on 01 - 02 May 2018
SABIC's local content model discussed at the Local Content Conference held during OTC, Houston, Texas, on 01 - 02 May 2018