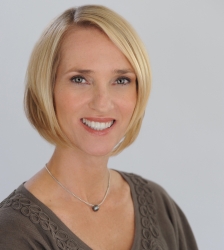 San Francisco, CA, June 26, 2018 --(
PR.com
)-- Dr. Erika Horowitz of San Francisco, California has been honored as a VIP for 2018 by P.O.W.E.R. (Professional Organization of Women of Excellence Recognized) for her outstanding contributions and achievements for over 12 years in the field of healthcare. VIP members are women who exemplify tenacity. They realize that in order to reach their goals, they must never give up and continue to strive to become influential in their profession.
About Dr. Erika Horowitz
Dr. Erika Horowitz is a Naturopathic Doctor specializing in functional endocrinology and women's health in San Francisco, California. She treats, consults with and tests patients with a holistic approach to healthcare. Dr. Horowitz prescribes as needed. Her practice is a naturopathic wellness boutique focused on helping patients get their health back in balance.
Dr. Horowitz is an award winning doctor who has served as a board member for the California Naturopathic Doctors Association and held the position of Medical Director for two holistic day spas. With 12 years of practicing Naturopathic Medicine in the Bay Area, she is an expert in Functional Endocrinology. Her Specialties include: Functional Endocrinology- Hormone Balancing, BHRT, Women's Health, Mental Health- Stress, Fatigue, Anxiety, Depression and Insomnia, Digestive Health & Detoxification- Food Sensitivities, Weight loss, Anti-Aging, Finding Balance and Direction. In her many years of practice, Dr. Horowitz has supported and promoted change that is stable and effective for her patients.
Dr. Horowitz states, "By removing the barriers to your bodies optimal functioning and helping to balance your systems, you will learn when your body is out of balance and how to regulate it. Then you can feel healthy, happy and at ease in your body."
Through Holistic Health Care and Preventive Medicine, Dr. Horowitz believes strongly in the connection between mind, body and spirit. She believes our body possesses an inherent vital capacity to heal itself with the support of appropriate noninvasive therapies. This approach requires treating the whole person, not just the disease. Identifying and treating underlying causes of imbalance, not simply suppressing symptoms. As your partner in wellness, Dr. Horowitz will strive to identify the underlying cause of illness. She recognizes that this is a key concept in healing. Dr. Horowitz uses diagnostic and functional testing as well as a thorough intake to evaluate digestive function, nutritional status, hormone levels, detoxification process and immune and cardiovascular health. Every question is an opportunity for dialogue and collaboration. Dr. Horowitz's patient care emphasizes education and empowerment in one's own healing process. It is her goal to build a collaborative healing relationship with each individual in an effort to maximize your personal health.
After obtaining a N.D. from the National College of Naturopathic Medicine in Portland, Oregon in 2005, Erika then obtained a Master's of Science in Oriental Medicine also from the National College of Naturopathic Medicine in 2006. She served as a Naturopathic Doctor at Naturopathic Family Health Clinic from 1/07 through 6/09, Jonathan Noble, MD, Inc. from 2008 through 2015, San Francisco Natural Medicine from 10/06-9/15, Radiant Health SF from 6/15 through 10/17 and her own practice from 10/17 through the present. She was certified as a "Best Doctor" by the "San Francisco Bay Guardian." Dr. Horowitz is affiliated with the CNDA and the AANP. In her spare time she enjoys snowboarding, hiking and travel.
For further information, contact
www.drerikahorowitz.com/
.
About P.O.W.E.R. (Professional Organization of Women of Excellence Recognized)
P.O.W.E.R.'s mission is to provide a powerful network of women who will mentor, inspire and empower each other to be the best they can be. Through our valuable services, and collaborating with like-minded professionals, our members can gain the recognition and exposure to achieve their career goals. P.O.W.E.R. offers exposure through their website as well as their digital and print quarterly magazine.