Paras Steel Industries Selects Infor LN as Its ERP System and ICCG as Its Implementation Partner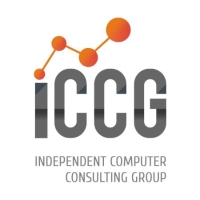 Warminster, PA, June 20, 2018 --(
PR.com
)-- Independent Computer Consulting Group (ICCG), a Global Information Technology Solutions Provider for the Enterprise announced today that it has been selected by Paras Steel Industries to be their implementation partner for Infor LN, an ERP that combines a pioneering, and state-of-the-art user experience with robust, industry-tailored manufacturing functionality.
Paras Steel Industries specializes in the production of stainless steel products, such as Angles, Strips, Bright Bars, Black Bars, and Ingots etc. A professionally managed company, the core team of managers brings in-depth metallurgical know-how and extensive experience of steel making processes making theirs a revered name in the steel manufacturing business today. A fully integrated plant, Paras Steel has advanced manufacturing facilities as well as quality control measures enabling the production of about 15,000 tons of steel per year.
"We are focused on a goal of preparing for future growth and continuing to modernize our operations," said Atul Jain, Managing Director at Paras Steel Industries. "We were looking for a new ERP system with more robust standard features and the ability to customize when necessary. To meet these goals, we selected ICCG, an independent ERP consultant, for advice and direction and together we decided on Infor LN ERP solution, which provides a consolidated view of complex global operations from design to delivery, including manufacturing, supply chain management and after-market services."
"Finding the right ERP software is all about finding the right fit for your particular business requirements," said Shiv Kaushik, Founder & CEO for ICCG. ICCG has worked in the similar Steel Industry implementations of Infor LN and hence had the Industry domain experience in addition to Infor LN ERP system knowledge to truly add value to Paras Steel. "And finding the right implementation partner will help improve, accelerate, and streamline the most complex manufacturing processes. We're happy that Paras Steel recognized and selected ICCG as that partner."
About Paras Steel Industries
The trio of Abhay Jain, Atul Jain and Amit Jain first formed a trading entity for non-ferrous metal scrap way back in 1999. Twelve years later in 2010, armed with invaluable industry experience, they ventured into manufacturing under the banner of Paras Steel Industries. These visionaries laid a foundation of integrity and commitment that cemented the company's relationships with all its stakeholders over the years. Leading by example, they created a team of true leaders who have worked tirelessly to make Paras Steel Industries a revered name in the steel manufacturing business today. Headquartered in New Delhi, our production unit is located in Bhiwadi, Rajasthan, close to the border of New Delhi. We are easily accessible through a short 50-minute drive from New Delhi's airports, both international and domestic.
About Independent Computer Consulting Group (ICCG)
Independent Computer Consulting Group (ICCG) is a Global Information Technology Solutions Provider for the Enterprise. Since 1988, ICCG has been providing innovative information technology solutions, always with an eye on the changing market and technological horizon. ICCG offers complete application and IT infrastructure services and support to meet key business needs, and long-time global customers continue to rely on ICCG to satisfy their diverse and growing business needs. ICCG is dedicated to helping customers bridge their gap between ERP and SCM technologies and business problems to deliver greater value from their technology investments. ICCG's functional and technology expertise spans Enterprise Resource Planning (ERP), Supply Chain Management (SCM), Warehouse Management Solutions (WMS) Product Life Cycle Management (PLM), Product Data Management (PDM), Business Intelligence (BI), Business Process Management, and Systems Integration and Migration.
Contact
ICCG
Harriet Schneider
215.675.5754
iccg.com

Contact